The Morning Watch: The Hacking Of 'Ocean's 8', 'Solo: A Star Wars Story' 16-Bit Train Heist & More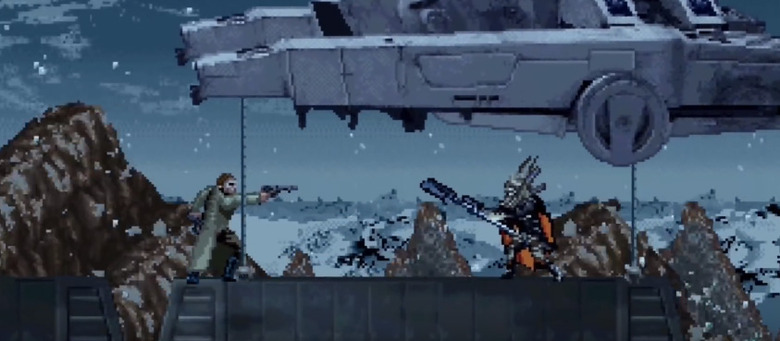 The Morning Watch is a recurring feature that highlights a handful of noteworthy videos from around the web. They could be video essays, fanmade productions, featurettes, short films, hilarious sketches, or just anything that has to do with our favorite movies and TV shows.
In this edition, a professional hacker breaks down some of the hacking scenes in Ocean's 8 and explains the real technology behind them. Plus, Hotel Artemis star Jodie Foster breaks down her 52-year acting and directing career and the train heist from Solo: A Star Wars Story gets recreated as a 16-bit video game.
Wired had security researcher and expert hacker Samy Kamkar give us a closer look at the hacking scenes in Ocean's 8 featuring Rihanna as the hacker Nine Ball. He covers everything from breaking into closed-circuit television to tracking digital trails from mobile phones, and more. You might be surprised by how accurate this representation of hacking was in the movie.
Jodie Foster has been working in the business of entertainment for 52 years. That's quite the hefty career, and she took the time to sit down with Vanity Fair and break down some of her most acclaimed roles, as well as her stints behind the camera. She covers everything from Taxi Driver to her recent turn in Hotel Artemis with pit stops at Little Man Tate, Panic Room, The Beaver and more in between.
Finally, the train heist from Solo: A Star Wars Story, easily one of the best parts of the movie, gets turned into a 16-bit video game courtesy of Mr. Sunday Movies. Videos like this always make me wish studios would spend the money to create retro versions of video games like this.