Don't Rule Out 'Twin Peaks' Season 4 Just Yet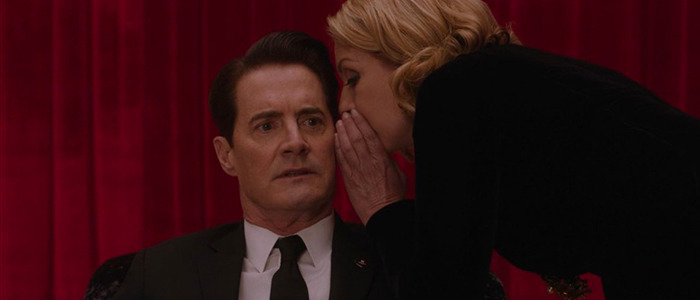 That gum you like might be coming back in style...again.
In the lead-up to this year's Emmy Awards, Twin Peaks co-creator David Lynch and star Kyle MacLachlan are making the interview rounds to talk about the incredible achievement of Twin Peaks: The Return, and naturally, talk has turned to the possibility of Twin Peaks season 4. Will we see MacLachlan's Agent Cooper again?
Will Twin Peaks Season 4 Ever Happen?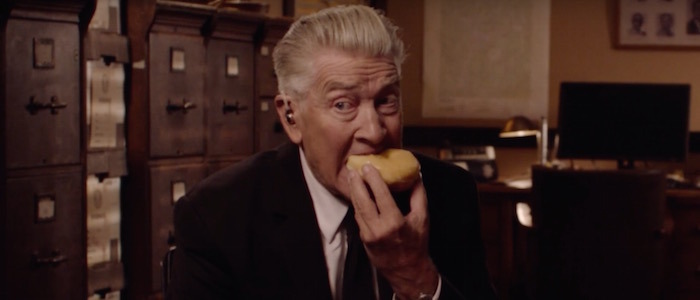 Lynch, who co-wrote and directed all eighteen episodes of the long-awaited third season for Showtime last year, recently sat down for an interview with Deadline, and when the reporter asked if he was finished forever with the world of Twin Peaks, Lynch replied simply, "Well, for right now, you could say I don't want to talk about that."
That's not an outright denial, and the phrase "for right now" certainly implies that he's leaving the door open for more episodes.
Elsewhere in the interview, Lynch praised cable television and basically said that whatever his next project is, it probably won't be a movie:
"Feature films have fallen on hard times these days. And it's sad, but it's the reality. I always say now, cable television is the new arthouse. People have freedom and can make a continuing story. It's pretty beautiful, but it's not the big screen, so there's a little bit of sorrow in the picture and a little bit of sorrow in the sound."
Those two quotes lead me to believe that Lynch would be interested in returning to tell more stories on television...it's just a matter of whether or not they would take the form of more Twin Peaks.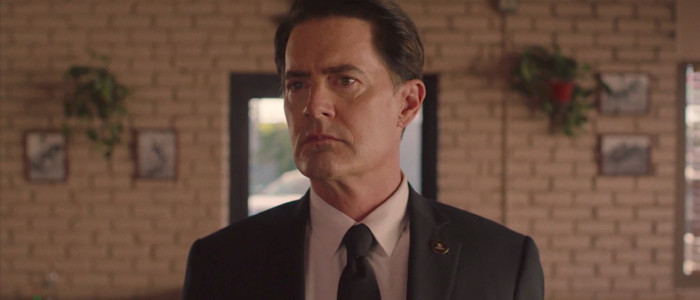 Meanwhile, MacLachlan was a bit more forthcoming about the possibility of returning as Agent Dale Cooper. The actor, who did unforgettable work playing multiple characters in Twin Peak: The Return, also spoke with Deadline, and when asked if he would ever come back for more, he seemed excited about the chance.
"I think those kinds of things are certainly possible. I think we're all just waiting on David to have the spark of an idea to go forward. It'd be a great journey. I would drop everything to do that."
Should Twin Peaks Season 4 Ever Happen?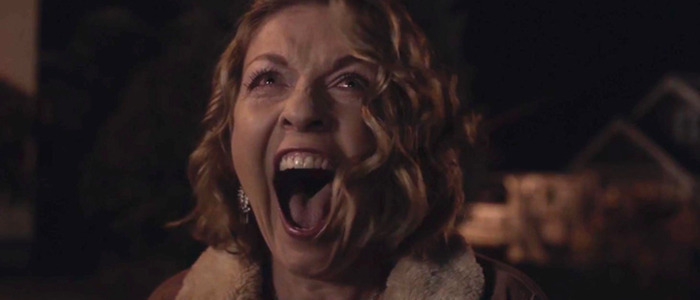 But do we really need a fourth season of Twin Peaks? There were plenty of low points while watching The Return (the Dougie Jones stuff was grating after a while, and I'd be happy to never think about Dr. Jacoby's golden shovels ever again), but there was something undeniably magical about watching Lynch and co-creator Mark Frost come back to these characters. They refused to give fans what we wanted, and instead provided one of the least nostalgic continuations of a television show in the medium's history.
And that ending...man, that ending. Just thinking about Sheryl Lee's soul-shattering scream in those final seconds gives me goosebumps, and it would feel wrong to go back and add more to this story after such a memorable ending. Twin Peaks did the impossible by coming back once after a 25-year break, so as much as fans might want to see more of this world, I'm not convinced it's worth the risk of tarnishing its legacy in the event that the fourth season isn't as jaw-dropping as what came before.
You can read Frost's thoughts about a possible season 4 here, and Showtime's thoughts on another Twin Peaks season right here.