'Outcast' Season 2 Trailer: Cinemax Brings Back The Horror Series For A Long-Awaited Second Season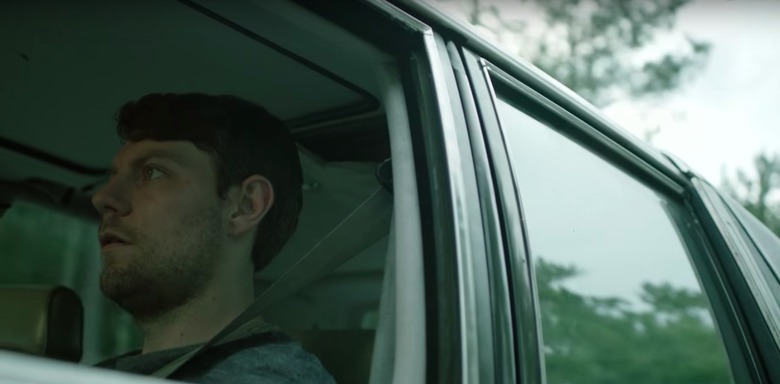 After debuting the first season of Outcast to much fanfare in 2016, the Robert Kirkman series promptly vanished from Cinemax's slate. A second season was announced, but not a whisper was made about when the horror series would return. Now, two years later, Cinemax resurrects its own series with an Outcast season 2 trailer.
Outcast Trailer
Based on the Robert Kirkman and Paul Azaceta comic book series of the same name, Outcast had the prodigious benefit of being created by The Walking Dead writer. Early reviews of the show were positive, but perhaps because it didn't reach the pop culture heights of Kirkman's The Walking Dead, the second season was put on hiatus. Now two years later, Outcast finally returns — after already being broadcast in the U.K. last year.
The first season saw main character Kyle Barnes (Patrick Fugit) wrestling with his demonic possession, which inevitably hurt his ex-wife Allison (Kate Lyn Shell) and daughter Amber (Madeleine McGraw). But based on the Outcast season 2 trailer, it looks like things haven't gotten much better for Kyle. The teaser follows Kyle as he decides to return to the town of Rome, West Virginia with Amber, after initially attempting to book it.
Set to a chilling church hymn that perfectly reflects the show's moody atmosphere, Amber eerily narrates, "You didn't hurt Uncle Mark. It was the black thing. My dad says it's like you're a puppet and the black thing's pulling your strings."
Blood, scares, and even more demonic possession abound in the new trailer for season 2, which returns this July. Also returning are cast members Brent Spiner as the cryptic preacher Sydney, Philip Glenister as Reverend John Anderson, and the late Reg E. Cathey as Chief of Police Byron Giles.
Outcast returns to Cinemax on July 20, 2018 at 10 p.m.
Created and co-executive produced by Robert Kirkman ("The Walking Dead"), the drama series "Outcast" stars Patrick Fugit ("Gone Girl") as Kyle Barnes, a man who has been possessed by demons since he was young. His search for answers — and redemption — leads him into a relationship with Reverend An

derson, a West Virginia evangelist who believes he is fighting in a holy war against Earth's evil forces. As Barnes sequesters himself from those he loves for fear of causing greater hurt, he begins to delve into secrets from his past. What he discovers could be life-changing — and affect the fate of the world forever.