Watch: Short Films Created Using Artificial Intelligence, Starring 'Silicon Valley's Thomas Middleditch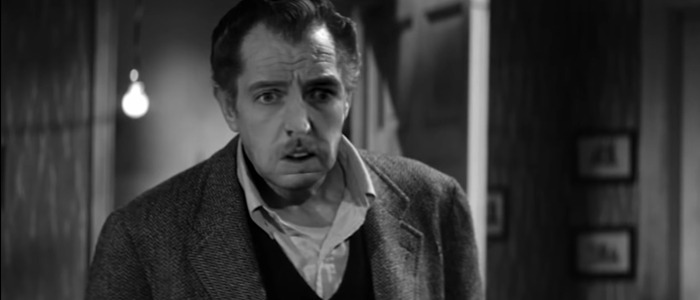 Thomas Middleditch is one of the stars of HBO's tech comedy Silicon Valley, and the most recent season involved his character having some awkward interactions with a robot powered by artificial intelligence. But the actor also has experience working with real A.I., and he's just appeared in a new short film called Zone Out that was written and directed by an actual A.I. that named itself "Benjamin."
Watch the latest Thomas Middleditch artificial intelligence short film below, and get a behind-the-scenes look at how the project came together.
Before we watch the final product, check out the above video from Wired that shows how the project evolved and how Middleditch and fellow actors Elisabeth Gray and Humphrey Ker gave Benjamin access to their faces and voices so it could create performances using its artificial intelligence. But first, let's recap how they got to this point.
Sunspring
In 2016, director Oscar Sharp teamed up with technologist Ross Goodwin to make a short film in just 48 hours called Sunspring. Goodwin, who created Benjamin, fed the program hundreds of science fiction screenplays and taught it to write its own story, which resulted in the same group of actors attempting to translate that story into a short film. The result is...well, unique.
Zone Out
But Zone Out is a totally different thing altogether. The actors didn't act this time – instead, they provided Benjamin with their likenesses and voices and had it do the work for them. The program took scenes from movies in the public domain (films like 1924's The Last Man on Earth and 1962's The Brain That Wouldn't Die), put the actors' faces over the top of existing characters, and created its own dialogue and score. The result is bizarrely hilarious (the dialogue around the 2:30 mark had me cracking up) and kind of haunting at the end – even David Lynch might think that robotic laughter at the end is a bit too much.
One reason for the existence of these projects is to spread the word about advancements in technology that now allows people with limited resources to create convincing videos of people saying and doing things they didn't actually do – something that's become a very real and dangerous threat to our concept of reality and will continue to be misused by those hoping to corrupt the truth. Granted, the, uh, performances (?) in Zone Out are not particularly convincing, but the larger implications of the technology are still worth considering. These are nothing more than harmless sci-fi short films, but pretty soon we're going to have to start questioning every video we see in the same way we look at images with a raised eyebrow and wonder if they've been Photoshopped.