FX Is Adapting 'The Changeling' TV Series Based On The Fairy-Tale Novel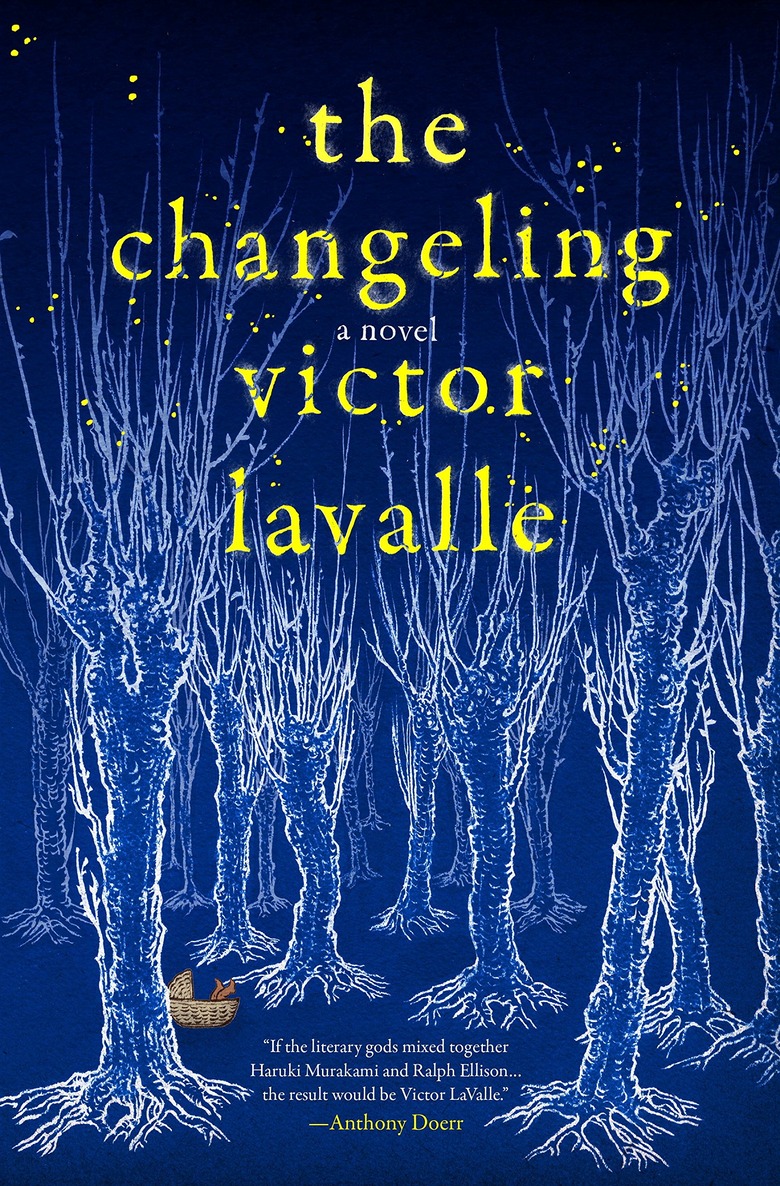 We may receive a commission on purchases made from links.
FX, once synonymous with troubled antiheroes and gritty prestige shows, is making its first foray into fairy tales. The cable network is adapting The Changeling TV series from Victor LaValle's 2017 novel of the same name.
FX is adapting The Changeling for TV after winning the rights in an intense bidding war between multiple outlets, according to The Hollywood Reporter.
Written by Kelly Marcel (Venom, Fifty Shades of Grey, Terra Nova), the series will be a co-production between FX Productions and Annapurna Television, the television branch of the studio known for award-winning fare like Phantom Thread and behind Netflix's upcoming scripted anthology The Ballad of Buster Scruggs from the Coen brothers.
So we have the prestigious pedigree, but what is the story about to warrant FX to pivot so far from its brand? Described as a dark "fairy tale for grown-ups," The Changeling follows parents Apollo Kagwa and Emma Valentine as they embark on a quest to find their missing son in a New York no one knew existed. On their journey, they encounter everything from enchanted isles, to haunted woodlands, witches, demon giants, and racist cops.
Here is the synopsis for LaValle's novel, via Amazon:
When Apollo Kagwa's father disappeared, all he left his son were strange recurring dreams and a box of books stamped with the word IMPROBABILIA. Now Apollo is a father himself—and as he and his wife, Emma, are settling into their new lives as parents, exhaustion and anxiety start to take their toll. Apollo's old dreams return and Emma begins acting odd. Irritable and disconnected from their new baby boy, at first Emma seems to be exhibiting signs of postpartum depression, but it quickly becomes clear that her troubles go even deeper. Before Apollo can do anything to help, Emma commits a horrific act—beyond any parent's comprehension—and vanishes, seemingly into thin air.
Thus begins Apollo's odyssey through a world he only thought he understood, to find a wife and child who are nothing like he'd imagined. His quest, which begins when he meets a mysterious stranger who claims to have information about Emma's whereabouts, takes him to a forgotten island, a graveyard full of secrets, a forest where immigrant legends still live, and finally back to a place he thought he had lost forever.
I haven't read The Changeling, but reviews from NPR and The New York Times describe it as an " enchanting, infuriating, horrifying, and heartbreaking" book that plays into the deepest parental fears, blending "social criticism with horror with the supernatural."
While fairy tales seem like a sudden change for the network behind The Americans and Sons of Anarchy, the horror-tinged story of The Changeling seems like it's in line with the network's shift toward more surreal fare like Atlanta, Legion, and American Horror Story. It'll be fascinating to see how this series shapes up and fits in with the FX slate of accomplished shows.