Cool Stuff: The Official 'Dick Tracy' Watch Is Now A Real Working Gadget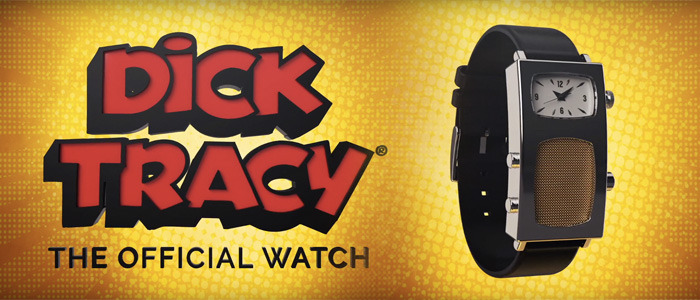 For the longest time, Dick Tracy had one of the most iconic gadgets in pop culture. Whenever there was trouble, the yellow jacket-clad detective could be summoned on his radio watch. But for the longest time, even through modern times, this watch was just a pipe dream. Nowadays we have the likes of the Apple Watch to satisfy our affinity for wrist gadgets, but for those who are still dreaming of specifically having the watch Dick Tracy wore on his wrist, it's no longer a dream.
Brothers Nick and Charlie Mathis have teamed up with the Longio Watch Co. and Elite Manufacturing to create an official Dick Tracy watch that uses bluetooth technology to connect to your phone and operate like the real gadget from the 1930s comic strip. Find out how you can get it below.
The Dick Tracy Watch Indiegogo Campaign
The Mathis brothers have created an Indiegogo campaign that needs to raise $30,000 in order for the watch to be manufactured. Thankfully, the campaign has already hit that goal and continues to exceed it. And if you want to be part of the group supporting the project and getting their own watch, one of the bundles is offering 35% off the $500 retail price of the watch, so you can get your own for $324. That might seem like a lot for a bluetooth watch that isn't as technologically advanced as an Apple Watch, but this is something Dick Tracy fans have wanted for decades, so it's a small price to pay for making dreams come true.
There are other tiers of support, some including perks such as an illustration by official Dick Tracy comic strip illustrator Joe Staton. Another more expensive route gives you the watch along with a signature yellow hat from The Penman Hat Co. For information on all these perks and more, check out the official campaign page. But act fast, because some perks have limited slots available.