'This Is America' And 'Atlanta' Director Hiro Murai Helming Sci-Fi Thriller 'Man Alive'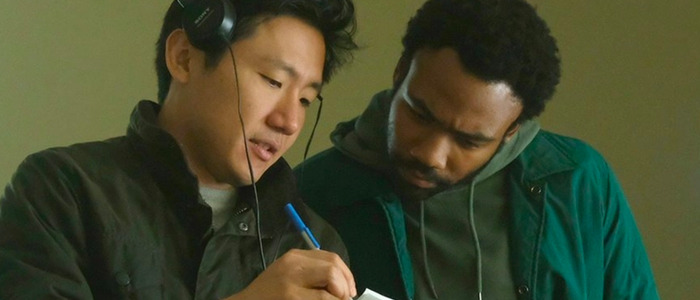 After all the buzz and excitement around the FX series Atlanta and the Donald Glover/Childish Gambino video "This Is America", it was a foregone conclusion that Hollywood would come calling for director Hiro Murai. Now, word comes that Murai is in talks to make his feature debut with the sci-fi thriller Man Alive.
Deadline reports that Hiro Murai, the highly talented filmmaker behind episodes of FX's Atlanta and the This Is America video, is getting ready to jump into movies with Man Alive, a sci-fi thriller with a spec script by Joe Greenberg and a rewrite by It Follows filmmaker David Robert Mitchell. The movie "covers the events following the invasion of earth by an alien species, when a man faced with isolation and loneliness in order to survive realizes he might not be alone after all."
Murai has a long list of TV directing credits, helming episodes of HBO's Barry and FX's Legion and Snowfall. But it was the one-two-punch of Atlanta and the internet-breaking This Is America video that recently helped bring Murai to mainstream attention. Murai told the New York Times that he was completely caught off-guard by all the hype surrounding This Is America:
"Yeah, you'd have to be pretty crazy to expect that kind of reaction. It certainly caught me off-guard and by surprise. But I can also see why it's resonated with people. We're just trying to be as honest as possible with our feelings through the work and hope that it connects with people."
In regards to some of his directing style, Murai added:
"[S]omething that I've always been attracted to [is the] idea of letting everything happen in a single frame. I think the writing of the show is really similar, where none of it is very flowery. It's very to the point and matter-of-fact. What I like about staging things in a single frame is that it has this same cadence visually."
After the success of Atlanta, FX inked a first-look deal with Murai that will enable the filmmaker to develop new television projects for FX and other outlets. "Hiro has excelled as a director and a creative force in commercials, music videos and episodic television, and we welcome the chance to see him develop his own series through FX Productions," FX said. "He helped make Atlanta the most acclaimed comedy series on television, greatly contributing to its signature style and tone and becoming an integral part of the creative team led by Donald Glover. With his boundless artistry, Hiro is poised to take the next step as a television creator."
In short, everyone wants to work Hiro Murai, and you can't really blame them.