Netflix Reveals More About How Its Data Works (Though It Still Won't Show Us Ratings)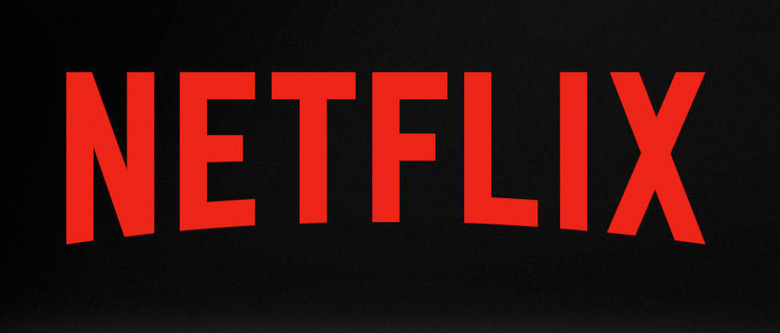 Netflix has finally pulled the curtain back on the streaming giant that has taken over Hollywood — but not too much. A behind-the-scenes report on the ubiquitous streaming service gives us a peek at how Netflix uses data to determine which titles to push and what genres they want to pursue. But they still won't release any darn ratings to us.
In Vulture's fascinating behind-the-scenes dive into the inner workings of Netflix, we get a portrait of a company that is both artist-driven and data-driven. And while "content" is still the number one buzzword around the company, the authority granted to low-level executives helps save shows or titles that don't necessarily live up to Netflix's high data expectations.
Data is Always Right, Except When It Isn't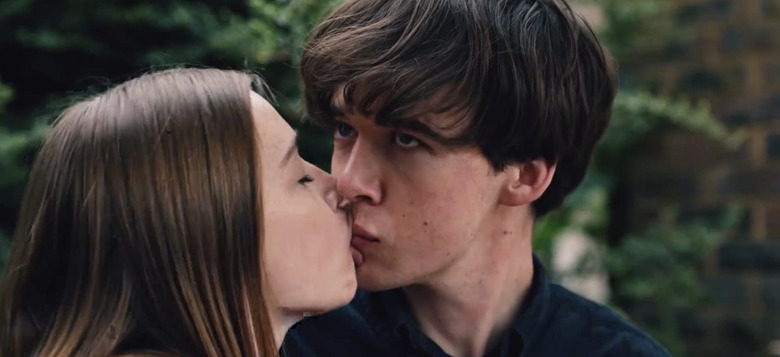 In Vulture's in-depth profile of Netflix, interviews with Ted Sarandos, Netflix's chief content officer, and Cindy Holland, Netflix's vice president of original content, give us an peek at what happens when the numbers don't mean everything. "Big Data is unquestionably part of the DNA at Netflix," Vulture writes. Data is king at Netflix, Holland told Vulture:
"We have projection models that help us understand, for a given idea or area, how large we think an audience size might be, given certain attributes about it. We have a construct for genres that basically gives us areas where we have a bunch of programs and others that are areas of opportunity."
But sometimes data can be wrong —fortunately in the case of the critical and word-of-mouth hit The End of the F***ing World. Adapted from the graphic novel of the same name by Charles Forsman, The End of the F***ing World was already deemed a potential disappointment before it debuted Netflix on January 5. To Holland and Sarandos's surprise and delight, that wasn't the case. "It was astounding how popular it was for us," Sarandos said. "On one level, it was a massive failure that we didn't see [the success coming]."
It taught Netflix a valuable lesson that data wasn't everything, and helped shape their current decision-making model of "70 percent gut and 30 percent data," Sarandos said. "Most of it is informed hunches and intuition. Data either reinforces your worst notion or it just supports what you want to do, either way."
How Titles Don't Get Lost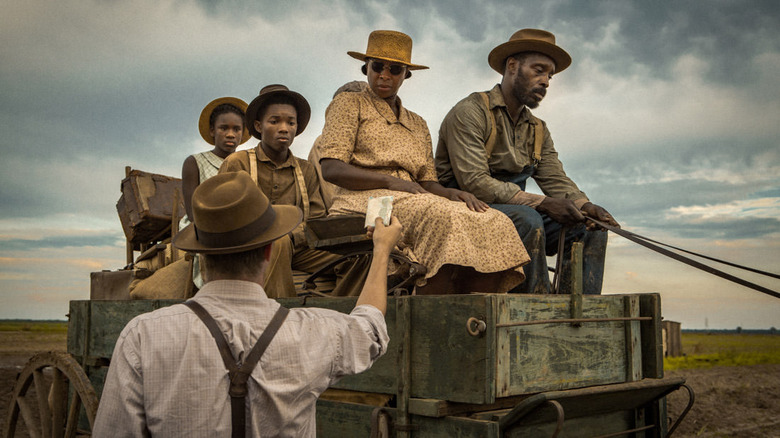 Data is what drives Netflix's powerful homepage as well. With Netflix programming at an all-time high — with even more titles and international imports on the way — it would be easy for the gems to be buried under Bright. Indeed, that's the chief fear of cinephiles as the Netflix vs. Cannes feud rages on, and the debate between streaming and theatrical releases doesn't show any signs of abating.
But Netflix is doing its best to make sure none of its original movies or shows will disappear into the void. How? Data.
The fabled recommendation engine, to be exact. "Rather than pushing every title to every member the day it premieres, Netflix targets content to customers based on their past viewing habits," Vulture writes. Todd Yellin, the Los Gatos–based Netflix VP of product argues that claims that potential critical darlings by directors like Noah Baumbach and Cary Fukunaga disappear amid countless reruns of Fuller House are a myth. Yellin told Vulture:
These myths that the competition puts out there, and the media fuels, are absurd. It doesn't matter if it's a niche doc, or a huge TV series or movie, we are able to unlock more viewers than anyone.
Netflix does that by the consantly-chugging recommendation engine as well as manpower at Netflix. "Every night is a premiere night for someone," Pallotta said. "So even if we are not making new episodes of a show, there's always someone who's discovering it."