The Iconic Poster For 'Star Trek: The Motion Picture' Is Getting A Limited Edition Release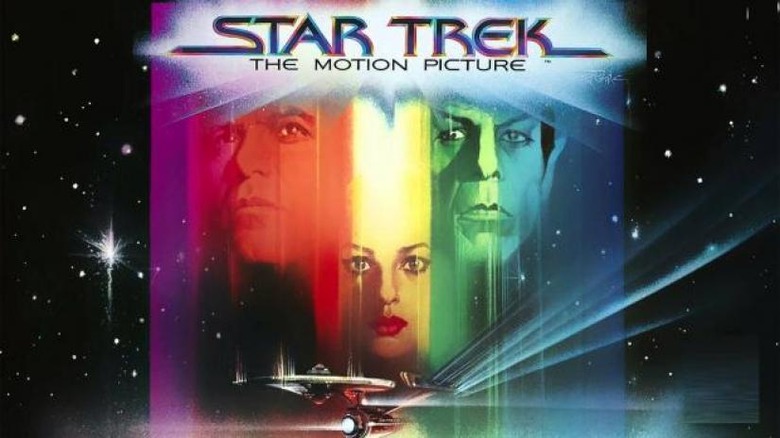 You can boldly buy the iconic Star Trek: The Motion Picture poster — for a limited time. The stunning poster that accompanied Star Trek's first feature film by artist Bob Peak has left a mark on pop culture, but sadly, has only been available in the fragile one-sheets that were first released 39 years ago. Until now.
A new company called Iconic LE Prints has secured the rights to release Peak's design for the Star Trek: The Motion Picture poster as limited edition screen prints. You can finally trade in your filmsy one-sheet for a poster printed on a thick stock, with dozens of different layers of ink.
Two editions of the poster will be available, one a regular edition with the recognizable title and text, the other a variant with no text. Iconic LE Prints previewed the versions on its website (via io9).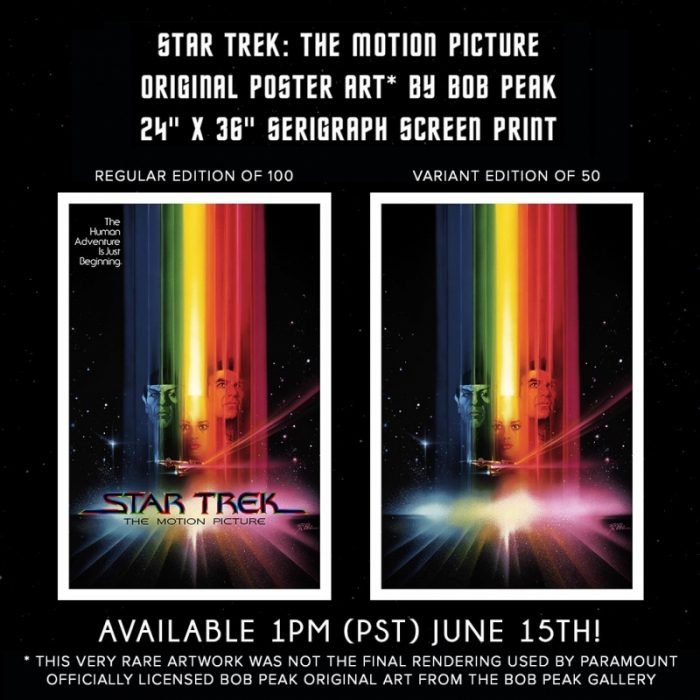 Both the original poster art for Star Trek: The Motion Picture and its variant edition with no text are available as 24 x 36 inch posters. Only 100 of the regular edition will be available, and 50 of the variant — at the cost of $120 and $140, respectively. The posters will go on sale on June 15, 2018 at 1 p.m. PST.
The process of giving legendary posters a sturdier and more vivid makeover isn't uncommon. Famous poster artist Drew Struzan saw his works for The Thing, Big Trouble in Little China, and Back to the Future turned into  limited-edition screen prints. But this will be the first time Peak's poster art has received the treatment.
Iconic LE Prints has also secured the rights to other Bob Peak designs, which include poster art for Superman: The Movie and Apocalypse Now. While those posters aren't available yet, Iconic LE Prints promises that those prints will receive the same treatment in the future.