The Morning Watch: 'Hereditary' Anatomy Of A Scene, 'Hotel Artemis' Scene Breakdown & More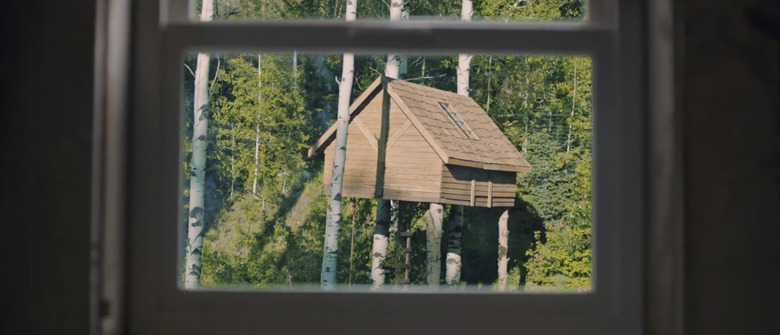 The Morning Watch is a recurring feature that highlights a handful of noteworthy videos from around the web. They could be video essays, fanmade productions, featurettes, short films, hilarious sketches, or just anything that has to do with our favorite movies and TV shows.
In this edition, director Ari Aster gives us some insight into the making of and significance of a scene from Hereditary. Plus, director Drew Pearce breaks down Jodie Foster's first scene in Hotel Artemis, and SyFy runs through a list of the coolest dinosaurs that we've ever seen on the big screen.
First up, at The New York Times director Ari Aster provides voiceover that gives us some insight into the single take opening shot of Hereditary. While there's some visual effects wizardry at work for part of it, the shot sets the stage for the unsettling story that's about to unfold by making it appear as if the story is unfolding in one of the model houses created by Toni Collette's character.
Next up, for Vanity Fair director Drew Pearce guides us through Jodie Foster's opening scene in Hotel Artemis, giving us information on not only the making of the movie itself, but also some of the set design elements and aesthetic choices that add to some of the thematic elements of the film. One of the more fascinating facts to me is his mention of the casual use of visual effects use to make it appear as if the set had a ceiling.
Finally, SyFy counts down the coolest dinosaurs from sci-fi. They cover the big ones from Jurassic Park, and of course they don't skip over Godzilla, but they also have some other picks that you might not be expecting and may not agree with.