That's Not All, Folks! 'Looney Tunes' Is Coming Back As A Short-Form Content Program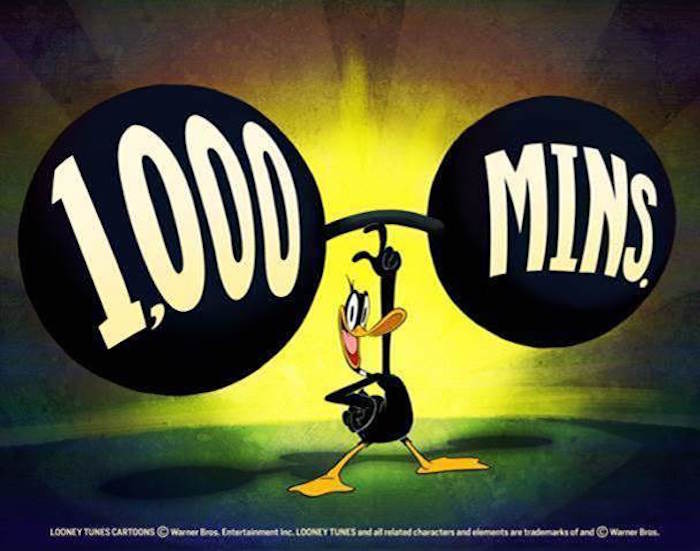 What's up, Doc? Well, just the greatest news that could arrive for classic animation lovers. Warner Bros.'s staple of short film animation, Looney Tunes, is coming back to TV. And not just TV — the Looney Tunes revival will be made available on "all screens," meaning the classic animated characters of Looney Tunes will be coming to a digital and mobile screen near you.
In 2019, Warner Bros. is premiering Looney Tunes Cartoons, a series of new short form cartoons starring the iconic Looney Tunes characters who first made their debut in the golden age of animation with the 1930 short Sinkin' in the Bathtub. They've grown to become pop culture giants, capturing the imaginations of generations of children from the '30s to the 2000s. But now, they'll be truly entering the 21st century — through your phone.
Looney Tunes Cartoons will consist of 1,000 minutes of "all-new Looney Tunes animation that will be distributed across multiple platforms – including digital, mobile and broadcast" every season. The shorts will be "cartoonist-driven" and will vary from one to six minutes in length. All the classic characters, including Bugs Bunny, Daffy Duck, and Porky Pig, will appear in the gag-centric shorts that will call back to the best classic Looney Tunes films.
Sam Register, the president of Warner Bros. Animation and Warner Digital Series, said in a statement:
"The Looney Tunes are one of the most beloved group of animated characters in the world. Looney Tunes Cartoons places these characters into the hands of some of the best artists in the business and into an animated shorts format that will remind many of the time when they first fell in love with Bugs, Daffy, Porky and the rest of the gang."
While Warner Bros. Animation has not yet announced the cartoonists or what network the series will air on, it's exciting enough that the new Looney Tunes will be available at the swipe of a finger. Looney Tunes have long aired on syndication or networks like Nickelodeon, Cartoon Network, and ABC, with the latest series, The New Looney Tunes, premiering on Cartoon Network in 2015 before it was cancelled this year.
Looney Tunes Cartoons is produced by Warner Bros. Animation and will feature veteran Looney Tunes voice cast members including Eric Bauza, Jeff Bergman and Bob Bergen. It will arrive sometime in 2019.