New 'Jurassic World' Dinosaur Protection Group Video Argues For Dinosaur Preservation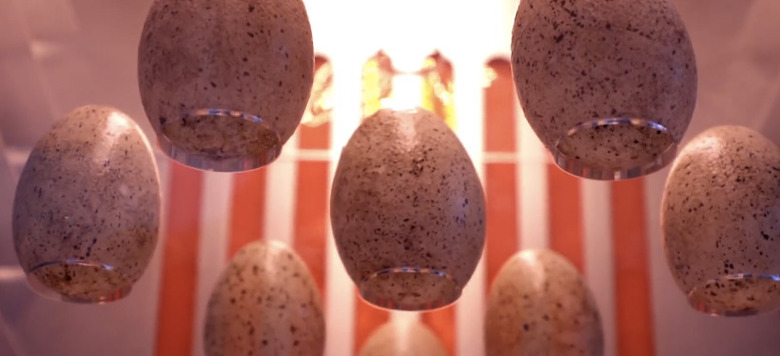 We're a couple weeks out from Jurassic World: Fallen Kingdom hitting theaters in the United States. In order to hold us over without giving away much more footage (since we've seen plenty in the most recent trailer for the movie), another viral video from the Dinosaur Protection Group has emerged. Led by Bryce Dallas Howard as former Jurassic World executive Claire Dearing, the organization aims to keep dinosaurs alive and safe, like any other animal on this planet.
Watch the New Jurassic World Dinosaur Protection Group Video
As you can see, this video aims to tackle the arguments against preserving and protecting the dinosaurs, complete with Daniella Pineda appearing as paleo-veterinarian Zia Rodriguez. These viral videos are cool and all, treating this issue as if it was one plaguing the real world. But it would be even better if there were Dinosaur Protection Group t-shirts or other memorabilia that fans could pick up from an online store or something like that. Remember when you could get "I Believe in Harvey Dent" campaign posters, shirts, buttons and stickers during the Dark Knight viral campaign? Those were the days.
Jurassic World: Fallen Kingdom has already hit dozens of international markets, and while it's not doing quite as well as Jurassic World did in 2015, it's still pulling in plenty of money and will likely end up as one of the biggest movies of the summer globally.
Meanwhile, here in the United States, we're still waiting to see what director J.A. Bayona can do with the franchise. The early buzz goes from one extreme to the other with some critics saying they loved the crazy turn this installment of the franchise takes while others simply hated the movie, despite the signature touches Bayona brings to the proceedings.
It's been three years since theme park and luxury resort Jurassic World was destroyed by dinosaurs out of containment. Isla Nublar now sits abandoned by humans while the surviving dinosaurs fend for themselves in the jungles. When the island's dormant volcano begins roaring to life, Owen (Chris Pratt) and Claire (Bryce Dallas Howard) mount a campaign to rescue the remaining dinosaurs from this extinction-level event. Owen is driven to find Blue, his lead raptor who's still missing in the wild, and Claire has grown a respect for these creatures she now makes her mission. Arriving on the unstable island as lava begins raining down, their expedition uncovers a conspiracy that could return our entire planet to a perilous order not seen since prehistoric times.
Jurassic World: Fallen Kingdom hits theaters on June 22, 2018.