'Siberia' Trailer: Keanu Reeves Faces Off Against Russian Hit Men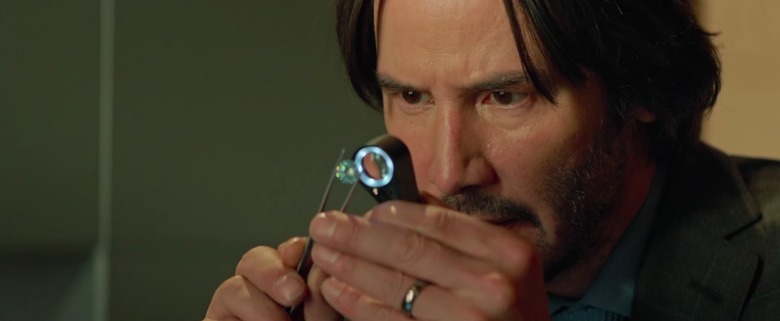 One of the best things about the success of the John Wick series is that it's giving Keanu Reeves plenty of work again. And yes, while some of the films seem to be heavily John Wick-adjacent, who would say no to watching Reeves kick butt and take names — this time, in Russia?
Reeves latest film is Siberia, a romantic crime thriller in which Reeves stars as an American diamond merchant who falls in with Russian hit men, and falls in love with a Russian woman.
Siberia Trailer
Directed by Matthew Ross (A Hero's Welcome and Frank & Lola) off a script by Scott B. Smith and Stephen Hamel, Siberia looks like a sleek, taut thriller that plays on Reeves' strengths as a stoic action hero, but also lets Reeves stretch his legs in the romantic department. It's not a full-fledged romantic-comedy, but it will do.
The chilly direction and sinister Russian villains gives this trailer an extra oomph, and allows Reeves to do his thing — cocking guns and taking down Russian hitmen in heart-racing action sequences. Siberia has not premiered at any film festivals or elsewhere yet, but judging by the trailer, it looks promising.
The film also stars Pasha Lychnikoff, Ana Ularu, Aleks Paunovic, Veronica Ferres, and Molly Ringwald.
Here is the official synopsis for Siberia:
An American diamond merchant named Lucas (Keanu Reeves) travels to Russia to sell rare blue diamonds of questionable origin. As the deal begins to collapse, he falls into an obsessive relationship with a Russian cafe owner in a small Siberian town. As their passion builds, so does the treacherous world of the diamond trade from which he is unable to extricate himself. Both collide as the American man desperately looks for escape in a world with no exit.
Siberia opens in select theaters on July 13, 2018.