Apple Will Adapt 'Shantaram' Into A Series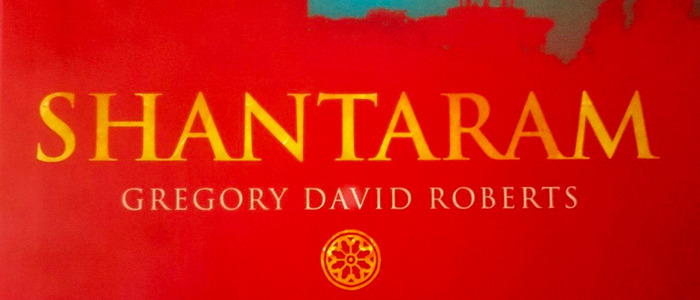 Apple demands more shows! Less than 24 hours after announcing one show, they've gone ahead and announced another: an adaptation of Gregory David Roberts' novel Shantaram. The story is set in the underworld of contemporary Mumbai.
As of now, the Apple Streaming service is loaded with unique projects, and that's exciting. No two projects announced for the streaming service so far sound alike, and whenever this service launches, viewers will have many options. Like a Shantaram TV series adaptation, for instance. Variety reports that Apple is developing Gregory David Robert's novel into a drama series, with American Hustle screenwriter Eric Warren Singer serving as writer and executive producer of the series. Here's the book's synopsis:
Shantaram is narrated by Lin, an escaped convict with a false passport who flees maximum security prison in Australia for the teeming streets of a city where he can disappear.
Accompanied by his guide and faithful friend, Prabaker, the two enter Bombay's hidden society of beggars and gangsters, prostitutes and holy men, soldiers and actors, and Indians and exiles from other countries, who seek in this remarkable place what they cannot find elsewhere.
As a hunted man without a home, family, or identity, Lin searches for love and meaning while running a clinic in one of the city's poorest slums, and serving his apprenticeship in the dark arts of the Bombay mafia. The search leads him to war, prison torture, murder, and a series of enigmatic and bloody betrayals. The keys to unlock the mysteries and intrigues that bind Lin are held by two people. The first is Khader Khan: mafia godfather, criminal-philosopher-saint, and mentor to Lin in the underworld of the Golden City. The second is Karla: elusive, dangerous, and beautiful, whose passions are driven by secrets that torment her and yet give her a terrible power.
Ever since Shantaram was published in 2003, people have been trying to adapt it into a movie. Russell Crowe showed interest first, and then Johnny Depp. Warner Bros. eventually bought the rights with the intention of developing the film for Depp. At one point, The Truman Show director Peter Weir was hired to helm the film. Weir later departed, and Queen of Katwe director Mira Nair was then hired to replace him. The project was supposed to begin filming in 2008, but the 2007–2008 Writers Guild of America strike but the kibosh in that plan. Shantaram languished for a few more years, until 2013, when it was announced Depp would produce the film, with Joel Edgerton starring, and Lion and Mary Magdalene helmer Garth Davis mentioned as a possible director.
Needless to say, none of that happened. And now Apple has the rights, and will turn the book into a series.
Shantaram joins a growing list of Apple shows, which includes Little Voice, a musical comedy series from  J.J. Abrams and Sara Bareilles; another comedy series about poet Emily Dickinson, starring Hailee Steinfeld; a reboot of Steven Spielberg's Amazing Stories; a thriller from M. Night Shyamalan; a space drama from Battlestar Galactica creator Ronald D. Moore; a series from La La Land director Damien Chazelle; See, a sci-fi series from I Am Legend director Francis Lawrence; Are You Sleeping, starring Octavia Spencer as a podcaster who reopens a cold murder case; a comedy starring Kristen Wiig; and another comedy series co-starring Jennifer Aniston and Reese Witherspoon.