'Top Gun: Maverick' Returns Val Kilmer To The Danger Zone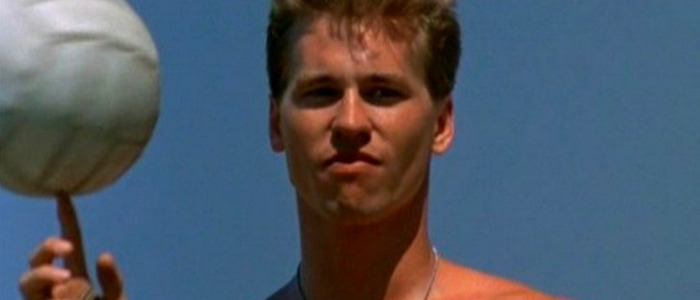 Val Kilmer is going to snap his teeth at Tom Cruise again and join the Top Gun 2 cast.  The actor will return to the role of Iceman in the sequel, Top Gun: Maverick, which is currently in production with Joseph Kosinski at the helm.
Do you feel the need? The need for...speed?
So does Val Kilmer, so he's jumping back into his flight suit to play Iceman once again. The Wrap confirms Kilmer will once again play his iconic sort-of-villain character Tom "Iceman" Kazansky in Top Gun: Maverick. In the first Top Gun, Iceman and Maverick, played by Tom Cruise, didn't get along very well. They were in constant competition, with both pilots wanting to be top gun (hey, that's the title of the movie!). Of course, by the time the film ends, Maverick and Iceman have learned to respect (and maybe love?) each other, with Iceman telling Maverick, "You can be my wingman anytime!"
Well, that time is now, Iceman. Tommy Cruise needs you back in action.
In 2017, Kilmer expressed interest in joining the sequel via Twitter, where he posted a photo of himself in a shadowy room, wearing sunglasses and also a T-shirt with his own face on it. Sometimes, dreams come true.
friends said it's official – #TOPGUN2 was announced today. I'm ready Tom- still got my top gun plaque! Still got the moves! Still got it! pic.twitter.com/2fLO1uJhRU

— Val Kilmer (@valkilmer) May 24, 2017
There's no word on how big a part Kilmer will have in the film. I'm guessing it might end up being a glorified cameo, but who knows – maybe Iceman has a big part to play in Top Gun 2. Joseph Kosinski, who helmed Tron: Legacy and directed Cruise in Oblivion, is behind the camera for the sequel, stepping in for the late Tony Scott.
When rumors of a Top Gun sequel spilled into the 21st century, the plot was supposedly going to involve drone warfare. But when Kosinski came on board, that changed. "Personally, I would never want to see a movie about drones," Kosinski said. "For me Top Gun has always been not about fighter planes. It's been about fighter pilots." Sorry, drone fans.
A Top Gun sequel may seem a bit unnecessary this late in the game, but Cruise has been committed to getting the film off the ground for some time now. And he really wants the new film to capture the vibe of the original. A year ago, the actor said:
"We're gonna have the same tone that we had from the first one. Stylistically it's gonna be the same. We're gonna have the same score from 

Harold Faltermeyer, I can tell you that. Aviators are back. The need for speed, we're gonna have big, fast machines. It's going to be a competition film like the first one, and it's going to be in the same vein and the same tone as the first one, but a progression for Maverick."
That's all well and good, but now I have on request: bring Anthony Edwards back as Goose. Yes, I know he died in the first film. I don't care. Have it be the ghost of Goose. Make it happen, Hollywood.
Top Gun: Maverick flies into theaters on July 12, 2019.