'First Man' Trailer: Ryan Gosling Takes One Giant Leap For Mankind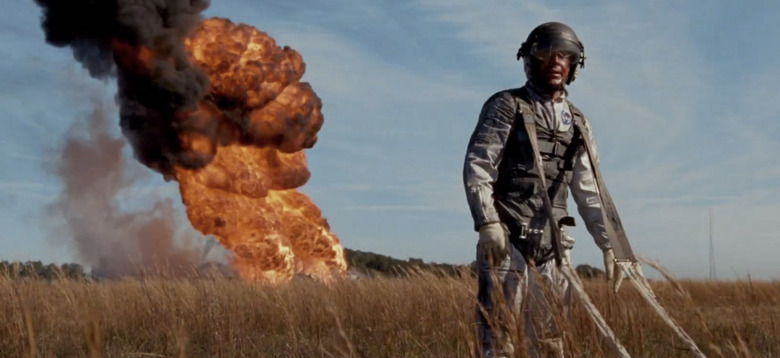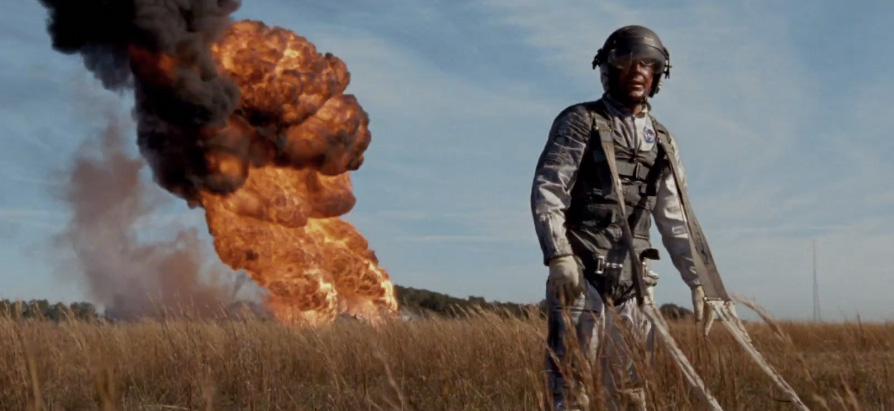 The story of Neil Armstrong (first dude on the moon; you might've heard of him) gets the biopic treatment in First Man. La La Land director Damien Chazelle re-teams with Ryan Gosling for the film, which also stars Claire Foy. Watch the First Man trailer below.
First Man Trailer 
As the first person to set foot on the surface of the moon, Neil Armstrong is one of the most famous figures in history. And yet, it's taken a very long time for anyone to mount a biopic about his life. The untold story of Armstrong's life is part of what drew director Damien Chazelle to the project. "What fascinated me about Neil Armstrong is that he is kind of a mystery," Chazelle said. "For someone that accomplished something that is among one of the most famous things that anyone has ever accomplished, the human himself is a little bit of an enigma."
While Chazelle's La La Land underwent some awards season backlash, he's a very talented director (I like La La Land, folks!), and I'm very interested to see where his career goes. His first three films – Guy and Madeline on a Park Bench, Whiplash and La La Land – were all driven by music, which makes the space age biopic subject matter of First Man a bit of a change.
First Man might end up falling into some standard biopic tropes along the way, but visually, it looks impressive, and I'm curious to learn more about Armstrong's life. Ryan Gosling plays Armstrong, while Claire Foy plays his wife, Janet Armstrong. The rest of cast features Kyle Chandler, Corey Stoll, Jon Bernthal, Jason Clarke and Ethan Embry.
The script comes from Spotlight screenwriter Josh Singer, adapting James R. Hansen's book. Hansen interviewed Armstrong for 50 hours to get to the heart of the man's story. "Neil was not a showy person," Chazelle said. "A lot of the other astronauts and pilots of that era were what you expect, the outgoing, hotshot types, but Neil was very different. He was the brainier, quieter, more introverted person and he's a man of few words who did the job and got it done. I see a little bit of Ryan in that as well and I think Ryan was able to capture it beautifully."
First Man opens October 12, 2018.
On the heels of their six-time Academy Award-winning smash, La La Land, Oscar-winning director Damien Chazelle and star Ryan Gosling reteam for Universal Pictures' First Man, the riveting story of NASA's mission to land a man on the moon, focusing on Neil Armstrong and the years 1961-1969.  A visceral, first-person account, based on the book by James R. Hansen, the movie will explore the sacrifices and the cost—on Armstrong and on the nation—of one of the most dangerous missions in history.