Lee Daniels In Talks To Helm Billie Holiday Biopic, Andra Day Being Eyed To Star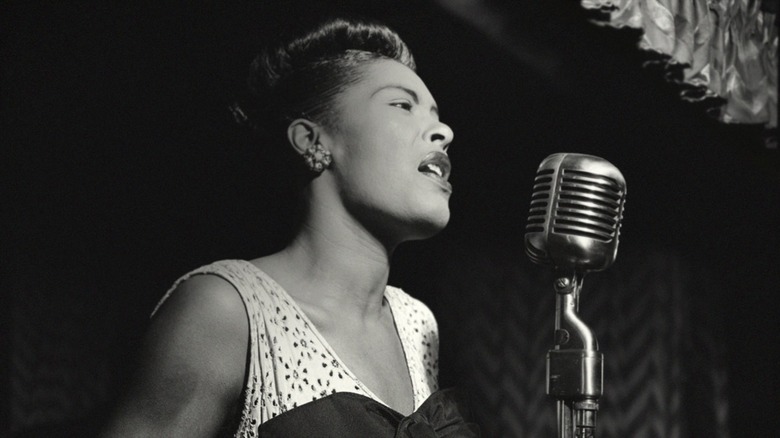 Lee Daniels' name still carries a lot of clout, even as the Oscar-nominated director takes his sweet time deciding what his next project will be. After earning tons of accolades for Precious in 2009, Daniels made the jump to TV, co-creating the immensely popular Empire.
But he hasn't directed a feature film since 2013's The Butler, though his name has been attached to a Terms of Endearment remake. Now the director is in talks to helm a Billie Holiday biopic with singer-songwriter Andra Day eyed to play the jazz icon.
Lee Daniels is in talks to direct Billie, a biopic about the seminal jazz singer Billie Holiday, according to The Hollywood Reporter.
Daniels would direct a script by Suzan Lori-Parks, who won a Pulitzer Prize for her 2001 drama Topdog/Underdog.
The legendary jazz singer, nicknamed "Lady Day" by her friend and music partner Lester Young, has been the subject of one biopic, already – 1972's Lady Sings the Blues. Diana Ross, an icon in her own right, played Billie Holiday in that movie, so any actress playing Holiday in the new biopic would have a heavy burden on her shoulders. Currently, singer-songwriter Andra Day is being eyed for the part, while Lakeith Stanfield is under consideration for the male lead.
While it's surprising that an icon like Holiday hasn't had more feature film adaptations, her voice and songs have been featured in countless movies and TV shows — you've probably heard her soulful voice croon over scenes of Grey's Anatomy or The Watchmen, or her profound performance of the gut-wrenching "Strange Fruit."
Billie is bring produced by Joe Roth and Jeff Kirshenbaum and is not yet attached to a studio.