The /Film 2018 Summer Reading List: The Best Books Being Made Into Movies And Shows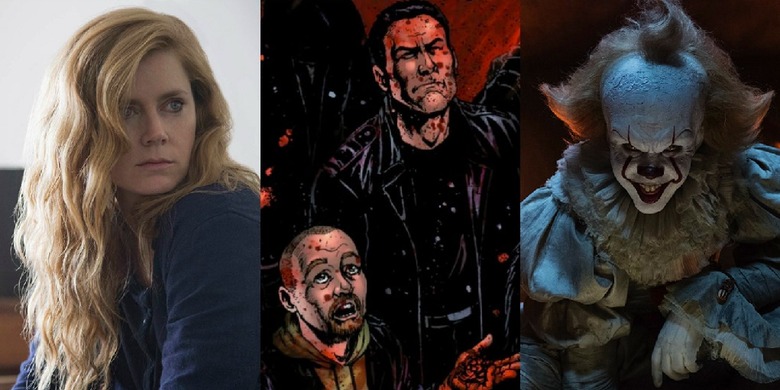 We're now knee-deep in the summer season. Whether you are gearing up for a long flight, a cross-country road trip, or you are like me and are just trying to figure out how to survive the summer by never leaving the comfort of air-conditioning, you are going to need something to pass the time.
While there are thousands of "beach reads" to choose from, now is the perfect to time to get a head start on the stories that are heading to a screen near you. Whether they are in pre-production, premiering in mere months, or are simply being dangled in front of us like a never-ending teaser in development hell, these are all stories that you are not going to want to miss in their original form.
If you like horror...
NOS4A2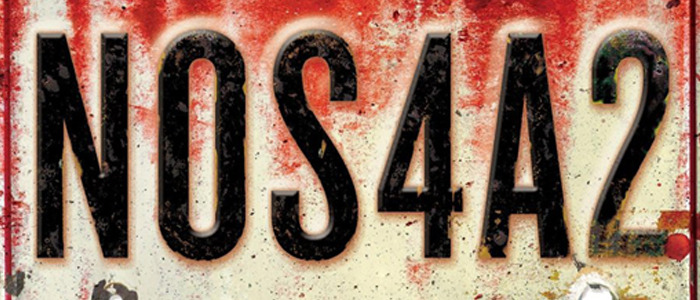 By: Joe Hill
"An astonishing playground of amusements." Christmasland sounds like something out of those classic holiday bedtime stories your parents read to you while anxiously awaiting Santa's arrival. However, when you read that word on the back cover of a book written by horror writer Joe Hill, your entire body fills with dread and the kind of excitement that can only be brought on by the allure of the macabre. Innocence dies here and you will be terrified, but you won't look away.
When young Victoria "Vic" McQueen, a girl with "an uncanny knack for finding things," becomes the only child to survive an encounter with Charlie Talent Manx, who kidnaps children and takes them to the world of his fucked-up imagination he calls Christmasland, she grows up trying to forget...while he grows hungry for revenge. If you don't want to wait until 2019 to find out what happens to children that Charlie Manx takes away in his 1938 Rolls-Royce Wraith with a license plate that reads "NOS4A2," or if you just have those Christmas blues while baking in the summer sun, Joe Hill's terrifying novel will fuel your nightmares for all 686 pages.
The Vampire Chronicles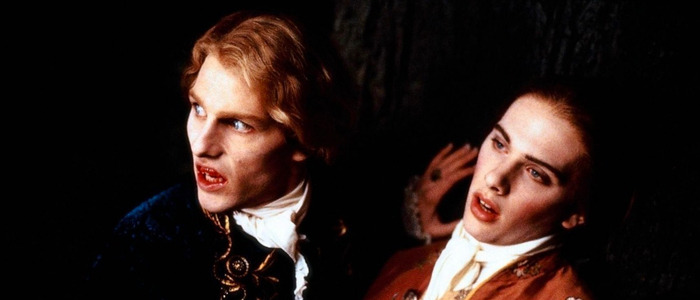 By: Anne Rice
Interview With The Vampire is a story that needs little introduction. We all remember Neil Jordan's 1994 film adaptation that put Brad Pitt and Tom Cruise, at peak early '90s sexiness, in the lead roles of Louis and Lestat in one of the best gothic stories of our time. And if you don't, you should stop reading and go rent it immediately. Tom Cruise's Lestat will awaken things inside you that will both frighten and entice you.Interview With the Vampire is only the first novel of Anne Rice's Vampire Chronicles, a series that is now being adapted to television by executive producer Christopher Rice, Anne Rice's son. If you saw the movie, but never read the book, now would be a perfect time to start. Interview With The Vampire may be the first book in the series, but the second novel, The Vampire Lestat, takes us to the days before Lestat turned Louis, all the way back to when Lestat was still human. Early indications about the pilot seem to point to a Lestat-centric show, which means less of Louis' whining and more good 'ol carnal pleasure.
Anne Rice's skills at writing gothic erotica are equal parts intellectually stimulating and, well, just stimulating. There is enough dark, velvety goodness in The Vampire Chronicles to heat up even the most undead of creatures.
IT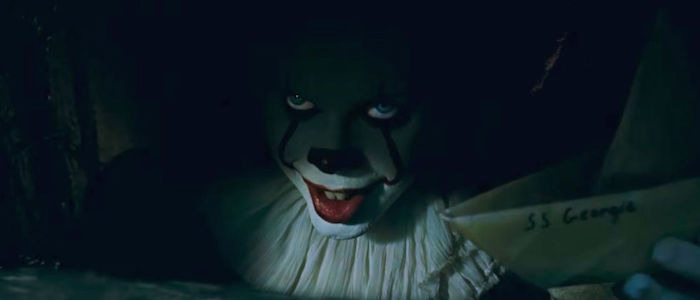 By: Stephen King
You have only seen half the story. The success of IT: Chapter One was phenomenal in a year filled with critically acclaimed and financially successful horror movies. But you haven't seen the whole story, and honestly, you probably never will. With aspects of the book removed from the adaptation for their graphic nature, and the fact that IT is a whopping 1200 pages, the only way to really experience every single delightful scare and every drop of twisted fun is to read the book.
IT is a masterpiece, whether by horror or general fiction standards. The first time you hold this massive tome in your hands, you will think there is absolutely no way you are going to finish it, but with another year until It: Chapter 2 hits theaters, the time is right to fully immerse yourself into the bloody endeavors of the Losers' Club. Believe me when I say that not only will you wish the book was even longer, but it will use your own imagination against you and leave you sleeping with the light on...if you even sleep at all.
If you like true crime...
I'll Be Gone in the Dark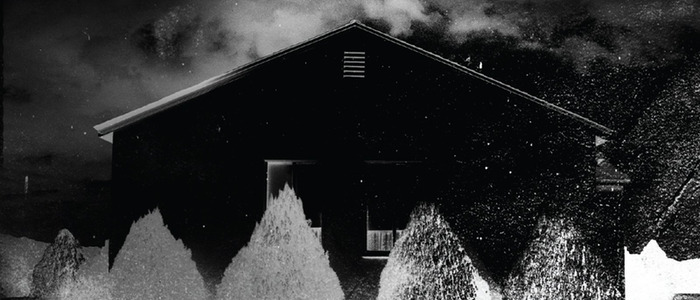 By: Michelle McNamara
The sheer mention of true crime book I'll Be Gone in the Dark evokes many layers of emotions that go far beyond what Michelle McNamara could have dreamed as she put her obsession with the Golden State Killer to paper. Michelle McNamara's accolades in the world of True Crime are vast, and I'll Be Gone in the Dark is her magnum opus. Tragically, Michelle McNamara passed away before completing the book, but in her memory, the public absorbed her obsession as their own, and mere months after it's publication, the Golden State Killer, a man who committed more than 50 rapes and 12 murders, was finally caught.
I'll Be Gone in the Dark is a chilling read. This is not a story for the faint of heart. As a woman, reading about a man that committed 50 rapes is numbing, but I'll Be Gone in the Dark is just as much about a woman's obsession with finding a monster as it is the monster himself. HBO announced that they would be turning I'll Be Gone in the Dark into a docuseries even before the capture of William Earl Talbott II, but to not read Michelle McNamara's words would be an injustice.
The Devil in the White City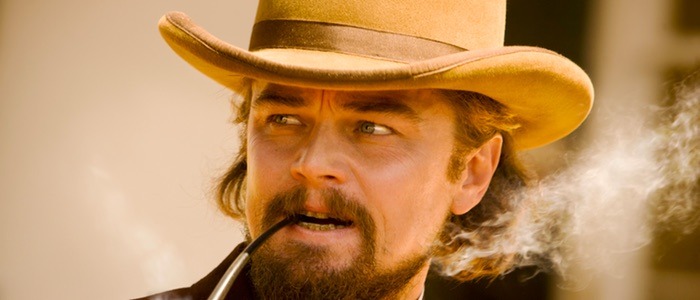 By: Erik Larson
H.H. Holmes is a real life American monster. Known as one of America's first serial killers, Dr. Henry H. Holmes built a hotel in 1893 coinciding with the Chicago World's Fair. The hotel was completed with many manner of fatal accoutrement, including his very own gas chamber. Many entered. Few survived. It became known as the Murder Castle.
While American Horror Story: Hotel may have used him as inspiration, Erik Larson's 2003 true crime novel tells the real story America's own Jack the Ripper. Using the duality between the story of Daniel H. Burnham, the architect of the Fair, and Holmes, he transports you back to this grandiose era in American history with such fluidity in his storytelling that you feel like you are reading fiction. However, in the case of this sadistic madman, the truth is so much stranger. than most horror tales
The book currently rests in the brilliant hands of Leonardo DiCaprio and Martin Scorsese. Even though we can't say for sure when The Devil in the White City will be brought to life, you can rest assured it will be just as horrific and fascinating on the screen as it is the page.
If you like Gone Girl or Big Little Lies...
Sharp Objects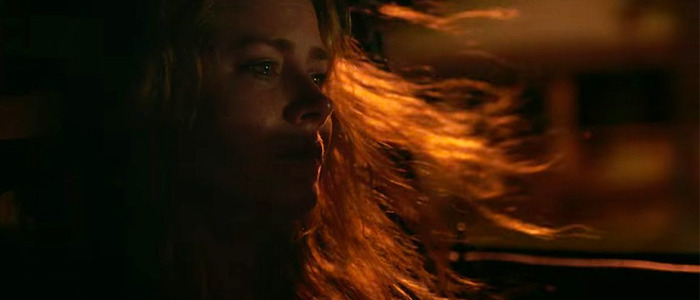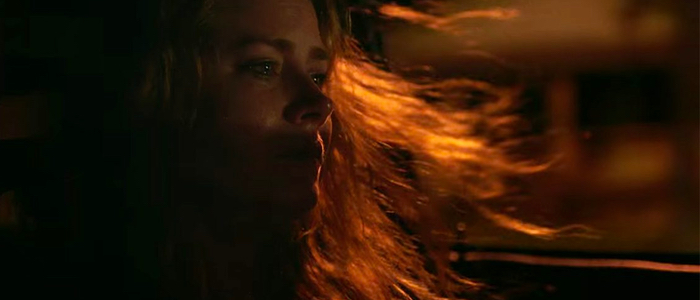 By: Gillian Flynn
The Sharp Objects HBO miniseries is set to premiere on July 8 and that gives you plenty of time. This is the kind of book you will sit down and read cover-to-cover. Written by Gillian Flynn, Sharp Objects' short 252 page length boasts as much intrigue and punch as her 2012 mega-hit Gone Girl. 
The book follows troubled reporter Camille Preaker (played by Amy Adams in the adaptation) who takes an assignment to return to her hometown where two young girls were brutally murdered. If the subject of her investigation wasn't horrific enough, she has to stay with her Mommy Dearest of a mother, Adora, and is forced to address some of the uncomfortable truths about her own upbringing as she starts to identify more and more with the victims.
This book is sweaty and uncomfortable and dark. Camille Preaker is a flawed hero, which just makes her all the more relatable. This is not a good versus evil murder mystery starring some sort of immaculate pulp detective – tt is a story of internal darkness versus external darkness.
The Husband's Secret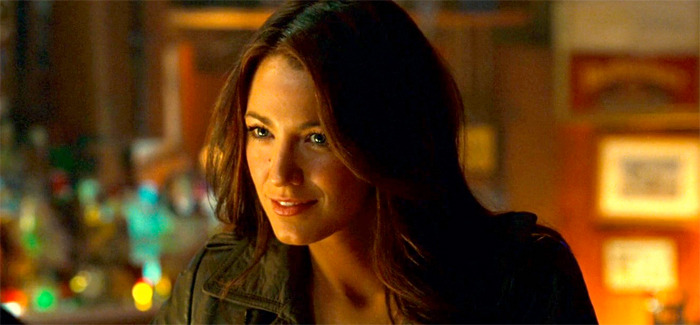 By: Lianne Moriarty
You think you know someone...
Cecila's husband is keeping a secret. A big, deep, dark, secret that he wrote down in a letter for her to open after he died. Unfortunately, for all parties involved, Cecilia finds the letter while her husband is still alive. Will the perfect life she built go to ashes? Will she be able to pick up the pieces? And what about...the other women?
Big Little Lies took the world, and the award season, by storm, and now it appears that another book by Liane Moriarty is set to be adapted, but this time into a movie starring Blake Lively. While there aren't many recent updates on this project, Liane Moriarty is a firecracker of a writer. As represented by the wonderful women of the Big Little Lies cast, Liane Moriarty is truly phenomenal at capturing all of the different blurry lines and unclean edges in the life of women, all while making you laugh and turning pages well into the night.
If you like comics and fantasy...
Good Omens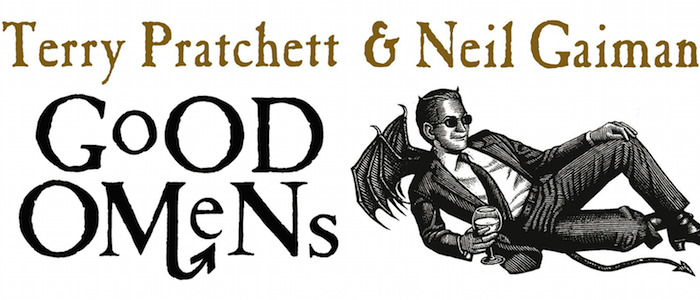 By: Terry Pratchett and Neil Gaiman
Terry Pratchett and Neil Gaiman are two of the greatest fantasy authors of all time, each having a proficiency for harmoniously weaving together humor and the macabre. Between Pratchett's 41-novel Discworld series and Neil Gaiman's prolific career in both comics and novels, you have likely come across these two powerhouses before. With their powers combined, they crafted one hilarious story about the birth of the antichrist and the coming Rapture.
From Stardust to Coraline to American Gods, Gaiman is no stranger to having his work adapted for the big and small screens. However, unlike the brooding drama of American Gods, Good Omens is a simple tale of two unlikely friends: a demon by the name of Crowley, formerly "Crawly" the serpent that fed Eve the apple, and the angel Aziraphale, the guardian of the Eastern gate of Eden, who gave the poor fools Adam and Eve his flaming sword to help them cope with their banishment. This dynamic duo seeks to postpone the apocalypse in favor of continuing their rather comfortable and quiet lives in England. It doesn't help that the young antichrist somehow got...misplaced.
Neil Gaiman and Terry Pratchett should be in everyone's home library, and there is no sense in postponing the sheer joy and hilarity of their collaboration until the miniseries adaptation premieres on Amazon next year. Read this now.
The Boys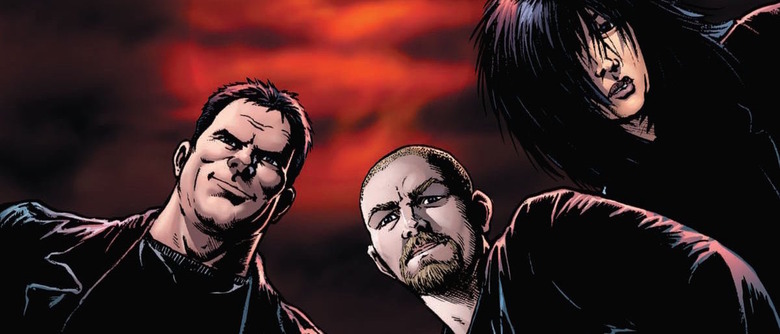 By: Garth Ennis and Darick Robertson
Vulgar. Visceral. Violent. These are the words that come to mind whenever you see the name Garth Ennis. He is the kind of writer that leaves you going, "ack!" and "yeesh!" with a contorted face that can't seem to stop looking at the page. Perhaps his most famous series, Preacher, has already found it's way to the small screen with the help of nerd duo Seth Rogen and Evan Goldberg, but now it is time to unleash The Boys.
The Boys is about a merry group of violent, CIA-backed anti-heroes who keep superheroes in line. It is safe to say that Garth Ennis and artist Darick Robertson will have you saying "Oh my God" a lot while you read this series. The Boys is one of those comics that you read on the plane and hope the nice old couple sitting next to you isn't looking over your shoulder. It is NSFW, but what do you care? You're on vacation! This fun, funny, and violent romp is headed to Amazon in 2019 under the direction of 10 Cloverfield Lane's Dan Trachtenberg, with Seth Rogen and Evan Goldberg serving as executive producers.
The Chilling Adventures of Sabrina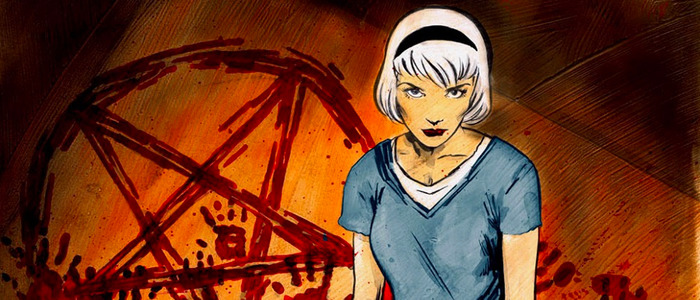 By: Roberto Aguirre-Sacasa and Robert Hack
If you have been on the internet in the last year, you may have heard of a little show called Riverdale, the dark teenage noir drama based on Archie and the gang. And there's more where that came from. Roberto Aguirre-Sacasa is the Chief Creative Officer for Archie Comics and the man behind the brilliantly terrifying horror comic Afterlife With Archie. And if you love Riverdale but wish it had more of the occult sprinkled in, look no further than The Chilling Adventures of Sabrina.
Yes. That Sabrina. Complete with Aunt Hilda and Zelda and everyone's favorite black cat, Salem. Feeling nostalgic yet? Well, Aguirre-Sacasa and Robert Hack do to your favorite '90s teenage witch,what was done to the Riverdale gang. This is Sabrina on a whole new level. The Chilling Adventures of Sabrina is a full-on horror comic. Like Afterlife With Archie, you shouldn't get comfortable. It isn't a Halloween episode of a spunky young comedy sitcom. It is spooky and dark and well...chilling.
Sabrina's new horror-centric show will be coming to Netflix later this year or next year. In the meantime, the trade paperback (the collection of the first 6 issues) is already available, and volume two should be released in December of this year.