Peter Jackson Is Somewhat Involved In Amazon's 'Lord Of The Rings' But Not Any Comic Book Movies [Updated]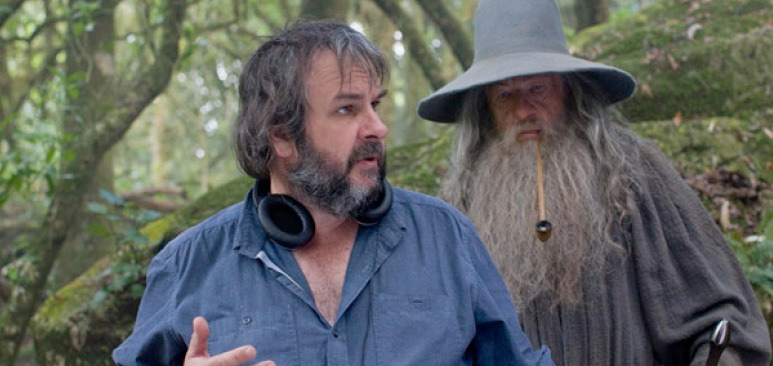 UPDATE: Peter Jackson clarified his remarks about working on the Lord of the Rings TV show, and we've added them to the story below.
Just last month, there were rumblings that Peter Jackson was mulling over the possibility of either being involved with Amazon's expensive Lord of the Rings series or tackling a DC Comics movie. If either of those prospects had you giddy with excitement, the director has some bad news on both fronts.
Peter Jackson is not working on the Lord of the Rings series, nor is he working on a comic book movie. The filmmaker confirmed the recent reports were unfounded, and you can find out what he had to say on both matters below.
Speaking with French entertainment outlet Allocine (via The Playlist), Jackson was asked about his possible future projects, and he debunked the two that had fans the most excited. First up, here's the bad news for J.R.R. Tolkien fans who loved Peter Jackson's work on the Lord of the Rings trilogy:
"I'm not involved at all in the 'Lord of the Rings' series. I understand how my name could come up, but there is nothing happening with me on this project."
There has been chatter about Amazon trying to bring Peter Jackson into the fray on that series, but it doesn't sound like any of it was accurate. The filmmaker's influence might be felt if the series aims to capture the same style and spirit of Jackson's beloved film adaptations of Tolkien's trilogy, but he won't be involved in the series.
Personally, this is probably the best thing for both Amazon and Peter Jackson. This allows Amazon to go in a different direction if they wish to stand out from what Jackson already accomplished with Lord of the Rings. And Jackson has the freedom to play in other sandboxes instead of returning to the well that already had diminishing returns in the form of The Hobbit trilogy.
UPDATE: Speaking to IGN's German website, Jackson sung a slightly different tune about his involvement with the Lord of the Rings TV show. Here's the translated quote (via Consequence of Sound):
"I had a phone conversation with Amazon on that one — I think that was over a year ago and it sounded like they were doing the right thing [with the show], they have very good intentions with it, it all sounds very fascinating and exciting. However, I would not want to be the one responsible for the entire TV series, simply because I've never been responsible for a [long-term] series like this before in my life. So it would not be very smart if I took on the role of showrunner. What I'm actually doing right now is putting the creative team [behind the series] together."
It should be noted that both of these quotes are translations, so maybe one of them is mistaken. Hopefully we'll get further clarification on this matter sometime soon.
No Comic Book Movies for Peter Jackson, Either
For those hoping the new sandbox Peter Jackson might play in would involve superheroes, there's no good news on that front either. When asked about the recent rumor of Jackson possibly tackling a DC Comics title of some kind, Jackson denied the claim definitively:
"That's not true. I had no discussions about that. I'm not a fan of comics, I've never read any, so I'm not particularly interested in adapting one for cinema. That's not true at all."
Never ready any comics? That sounds a bit hyperbolic, especially since Jackson surely had to read The Adventures of Tintin comic series while working with Steven Spielberg on the big screen adaptation from 2011. Then again, he could be specifically referring to American comics.
So if Peter Jackson isn't working on either of these projects, then what is he up to? Well, surely being a producer on the upcoming adventure Mortal Engines has kept him busy (you can find out more about that movie in our recent set visit report). But otherwise, Jackson is keeping things vague: "I have plenty other projects that keep me busy!" Hopefully, we find out what they are sooner than later.
Otherwise, the Peter Jackson produced Mortal Engines arrives on December 14, 2018.