Cartoon Network Theme Park Coming to...Bali?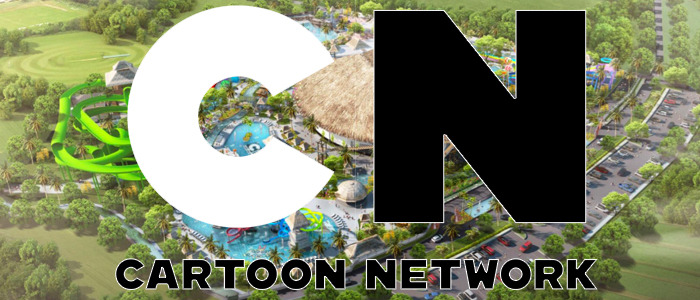 When thinking about the Indonesian island of Bali, a few things probably come to mind: cool blue water, gorgeous architecture, and The Powerpuff Girls. If that last one seems out of place, it may not be that way for long: Bali is about to be the home of a new Cartoon Network theme park. Read about the new entertainment destination below.
Deadline reports that Turner Asia Pacific has struck a deal with The MAJ Group, an Indonesian real-estate and hospitality investment company, to license Cartoon Network content for a new entertainment park in Bali. According to Deadline, "the family destination will feature the island's largest waterpark and an indoor entertainment centre splashed with Cartoon Network theming."
Here's a piece of concept art: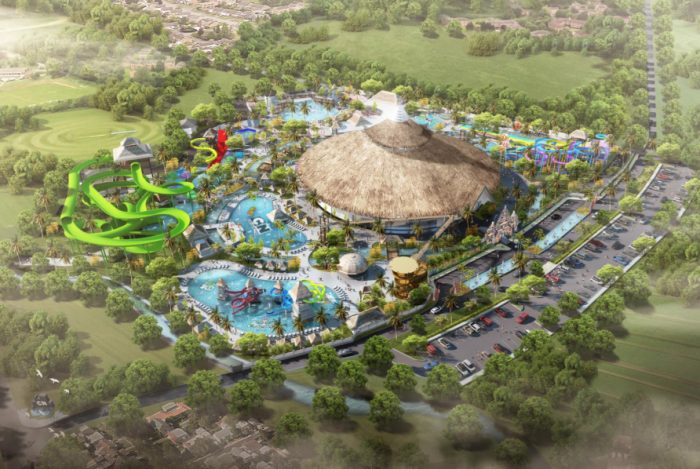 The untitled park will occupy 4.3 hectares of land, which is barely a blip in the theme park world. For comparison's sake, Walt Disney World in Florida takes up 10,100 hectares. 4.3 hectares is tiny: it's smaller than England's Windsor Castle (5.3 hectares) and smaller than a regulation-sized polo field (5.01 hectares). But there will be plenty of opportunities for visitors to see some of their favorite characters: shows like Ben 10, We Bare Bears, The Powerpuff Girls, and Adventure Time were specifically listed as Cartoon Network properties that would appear at the park.
Deadline also points out that this isn't the first time Turner has licensed Cartoon Network content for theme park purposes. There's already Cartoon Network Amazone in Thailand, IMG Worlds of Adventures in Dubai, Amaazia in India, and Cartoon Network Wave cruise liner in Asia Pacific. Amazone is also a water park, so it stands to reason that the Bali destination could incorporate some of that park's same attractions when it opens. Here are a few that could pop up there:
Jake Jump
An Adventure Time-themed water slide that spits you into a drop, then powers you up a ramp with a blast of water before sending you back down the other side.
Goop Loop
A Ben 10-themed slide begins with a surprise drop, and then propels riders into "a 360 spin across tight curves and corners".
Rainfall Rainicorn
Another Adventure Time-themed attraction, this one "mimics what it feels like to fly on a rainbow" by putting riders through unpredictable curves and "a mix of total darkness and open air."
The Cartoon Network theme park is set to open sometime in 2020, so there's still plenty of time to plan your visit.