'A Wrinkle In Time' Honest Trailer: An LSD Trip Poured Directly Into Your Eyeballs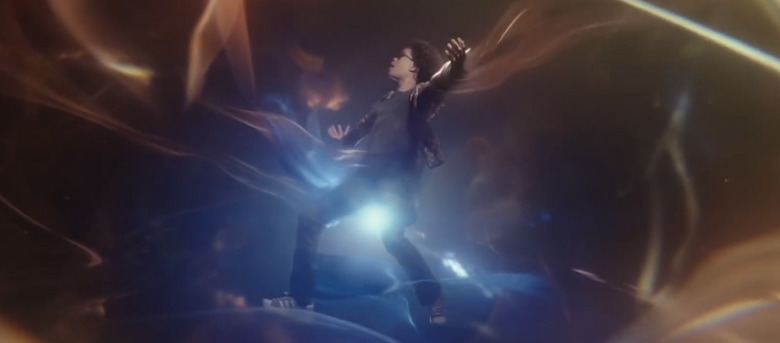 Now that A Wrinkle in Time is available on Blu-ray, DVD and digital download, it's no longer save from the wrath of Honest Trailers. Watch as Disney takes us through a wild acid trip with a young girl named Meg (Storm Reid) who finds herself on an adventure trying to save her father (Chris Pine) from being trapped on the set of Drake's "Hotline Bling" music video.
Watch the A Wrinkle in Time Honest Trailer
A Wrinkle in Time not only features a bunch of stars like Oprah Winfrey, Reese Witherspoon, Mindy Kaling and Zack Galifianakis dressed like K-Pop artists, but it also features a totally bonkers visual palette and mind-bending adventure. Oh, and did we mention Oprah is also absolutely huge in this movie?
It's a shame that A Wrinkle in Time was a disappointing at the box office and with critics. It seems like there was a lot of ambition driving director Ava DuVernay to deliver something magical and enchanting, but it ended up getting lost somewhere in the middle. That's especially a bummer since it felt like Disney might finally get an adaptation of A Wrinkle in Time right this time.
Oh, well. They can't all be winners at Disney, even when they own all the most lucrative franchises in Hollywood right now. The movie was an admirable mess, and it certainly has some redeeming qualities. At the very least we got to see Oprah Winfrey, Reese Witherspoon, Mindy Kaling looking totally crazy and spouting off some hippie dialogue about love and stuff.