The Morning Watch: 'Jurassic World' Parkour, Stunt Driving With Zoe Bell & More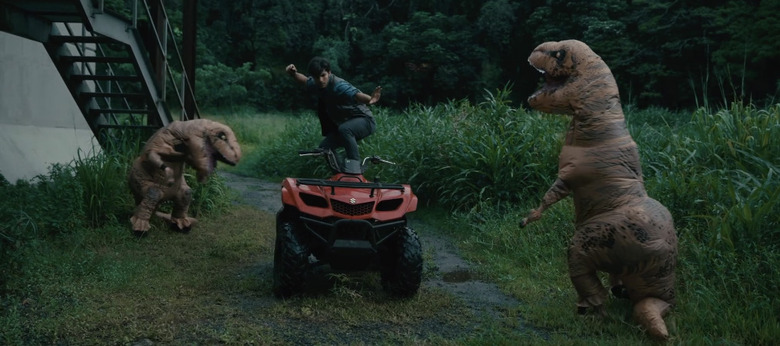 The Morning Watch is a recurring feature that highlights a handful of noteworthy videos from around the web. They could be video essays, fanmade productions, featurettes, short films, hilarious sketches, or just anything that has to do with our favorite movies and TV shows.
In this edition, Adam Savage goes for a drive with stuntwoman Zoe Bell as she tries to get the hang of drifting. Plus, Jurassic World gets some parkour flair in the form of a fun viral video, and Jodie Foster answers some of the web's most searched questions about her before Hotel Artemis hits theaters this weekend.
First up, Adam Savage and the Tested crew have shared a preview of a new series they're creating with stuntwoman Zoe Bell, who you might have seen in Death Proof. In this preview, Zoe Bell tries her hand at drifting, something she's not particularly skilled at and is more than a little nervous to try out.
Famous YouTube user Devin Super Tramp created this video sponsored by Universal Pictures featuring parkour escapes as big inflatable dinosaurs try to chase humans, specifically skilled parkour athlete Calen Chan as Owen Grady. Plus, one of the dinosaurs is pretty skilled too, and that one is played by Ninja Nate.
Finally, Jodie Foster participates in Wired's auto complete interview. How old was Jodie when she filmed Taxi Driver? Is she married to Mel Gibson? How many Oscars does she have? Does she have children? An accent? Siblings? Is she vegan? Is she a genius? What's her IQ? Find out the answer to all those questions and more.