Joss Whedon Will Produce Freeform Series 'Pippa Smith: Grown-Up Detective'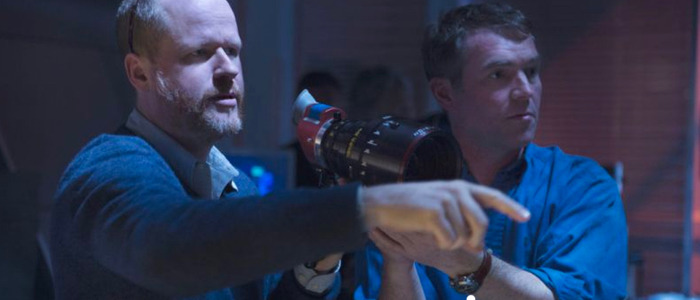 Joss Whedon is returning to TV to executive produce Pippa Smith: Grown-Up Detective. The series is a dark comedy about a former kid detective who grows up but continues to solve mystery. It's currently in development at Freeform, a TV channel you may or may not have heard of.
While Joss Whedon has had success in the film industry, it's TV where his talents have truly thrived. Whedon had a hand in creating cult shows Buffy the Vampire Slayer, Angel and Firefly, and now he's gearing up to return to television once again. Variety reports Whedon will executive produce a half-hour comedy series called Pippa Smith: Grown-Up Detective. 
The series comes from creators Siobhan Thompson and Rebecca Drysdale. Drysdale's has writing credits on The Big Gay Sketch Show, Key and Peele, Baskets, and High Maintenance. Thompson credits on projects like CollegeHumor Originals and Bad Internet. It's not clear how hands-on Whedon will be with this project. Variety says he and Drysdale will serve as executive producers, with Thompson co-executive producing. Drew Buckley, Jillian Vogel and Sam Reich will executive produce as well.
The series follows Pippa Smith, "a twenty-something former kid sleuth, as she deals with relationships, addiction and being too dang old for the detecting game. Each episode, Pippa solves a new case, while unraveling a bigger mystery and attempting to navigate a messy personal life." This premise has promise – it sounds like a series that asks, "What would happen if teen detective Nancy Drew grew-up?" It also sounds a little bit like the under-seen comedy Mystery Team, starring Donald Glover. I guess it also kind of sounds like Veronica Mars. The point I'm making here is this concept isn't necessarily the most original of ideas, but if done right, it could be pretty cool.
Pippa Smith is being developed for Freeform, a channel that used to be known as ABC Family before rebranding. The channel has the Marvel adaptation Cloak & Dagger arriving this week. Freeform was also supposed to be the home to another Marvel series, New Warriors, but Marvel decided to take the show elsewhere. Other Freeform shows include the Black-ish spin-off Grown-ish, and the killer mermaids (!) show Siren. They've also ordered a Pretty Little Liars spin-off called The Perfectionists.
Whedon was previously heavily-involved in the DCEU, or whatever the hell it's called now. After leaving the Marvel Cinematic Universe, Whedon joined Warner Bros. and DC to take over directing and script duties on Justice League. Whedon was also supposed to write the DCEU Batgirl movie, but he's since left the project and been replaced by Christina Hodson.