New 'Willy Wonka' Movie Shortlist Includes Donald Glover And More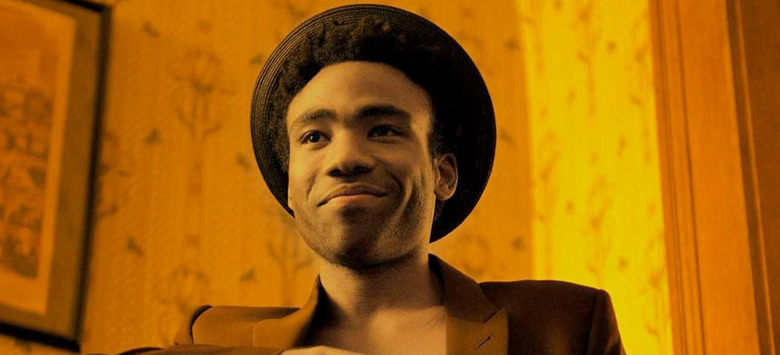 Earlier this year, we found out that Paddington director Paul King had been hired to direct a new Willy Wonka movie at Warner Bros. that would give us a reimagining of the character originated on the big screen by Gene Wilder in 1971's Willy Wonka and the Chocolate Factory. Now the project is trying to find the right man to play the titular confectionery connoisseur, and the shortlist of actors has some enticing options.
Collider has word that the shortlist of stars who could potentially tackle the role of Willy Wonka includes Solo: A Star Wars Story scene stealer Donald Glover, The Nice Guys comedic genius Ryan Gosling, and Justice League's own Scarlet Speedster, Ezra Miller. Each of them would be great in their own special way.
The story at the center of the Willy Wonka movie is mostly under wraps, but there have been rumblings that this won't really be a new adaptation of Roald Dahl's book Charlie and the Chocolate Factory, but something more like an origin story about Willy Wonka. Here's what producer David Heyman said about the project back in 2016.
"It's not a remake. They've done two films, quite different. But it's possibly an origin story. We're just in the early stages of it, working with a writer called Simon Rich, which is wonderful...I think there's a lot in his character that suggests who he is and also where he might come from or what his childhood or his middle age might have been like. So we're exploring that. We're discussing it. We're in the very early stages and very excited about what lies ahead."
The script is being written by screenwriter Simon Rich (Man Seeking Woman), and if it's still an origin story, then you can expect to learn how he came to own his own chocolate factory, met the Oompa Loompas and got his signature purple coat and hat (if that's what he ends up wearing in this version).
A New Spin on Willy Wonka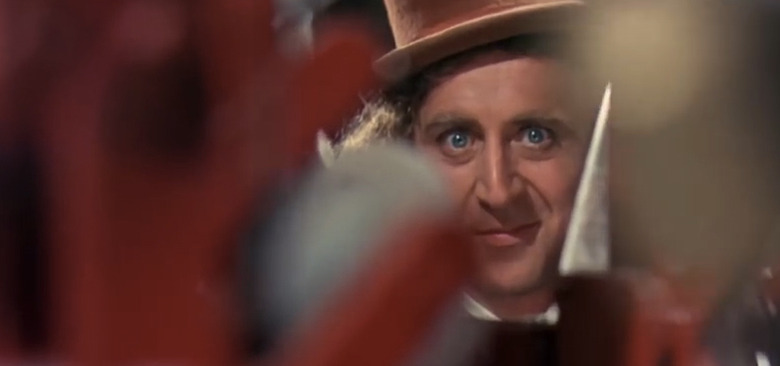 This new Willy Wonka movie likely won't have any ties to either the 1971 adaptation or the 2005 version directed by Tim Burton. That means whoever plays this version of Willy Wonka has a lot more freedom to put their own spin on the character. Whereas Gene Wilder's Wonka was like an eccentric, sarcastic comedian and dreamer, Johnny Depp's was more of an oddball recluse who didn't really know how to interact with people.
If Donald Glover gets the role, I could see him making Willy Wonka an interesting mix of wacky and stylish. He could bring a little bit of that Lando Calrissian charm to the table and balance it out with some of his stand-up comedy energy.
Meanwhile, Ryan Gosling's turn in The Nice Guys shows that he has impressive comedic chops to tackle the role of Willy Wonka. He's got a lot of energy, he's skilled with slapstick moments, and he can really turn on the goofball side of his personality. If you need anymore evidence of that, just watch his appearances on Saturday Night Live. (Note: Gosling was rumored to be circling this role at one point last year, which could indicate he's the most likely candidate among these three to win the part.)
Finally, Ezra Miller feels a little young for a Willy Wonka, but his turns in Justice League and Perks of Being a Wallflower indicate the right kind of energy that a character like that would need. Plus, if this is an origin story, than him being on the younger side wouldn't necessarily be a bad thing.
At the same time, this story feels like something that we don't really need. Does giving Willy Wonka an origin story make him a more interesting character? Can this movie be more than just winks and nods to what Willy Wonka will become later in life? Without sticking to either of the other two movies, hopefully we're not looking at that kind of movie, but it's hard to tell at this point. Stay tuned for updates.