'John Wick: Chapter 3' Adds LA Clippers Center Boban Marjanovic To Its Star-Studded Cast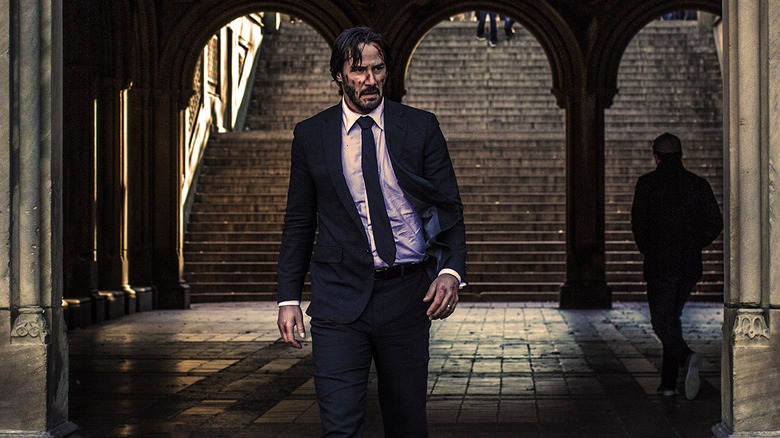 John Wick: Chapter 3 is shaping up to have the most star-studded cast of the action franchise yet. The John Wick 3 cast has just added Los Angeles Clippers center Boban Marjanovic as an assassin. And at an imposing 7 feet, 3 inches, he will definitely add a towering presence in the highly anticipated action sequel.
John Wick has faced his share of hotheaded gangsters, dog killers, and deadly assassins, but he's probably never faced someone north of 7 feet tall. But he will soon, according to Collider, which reports that Marjanovic has been cast as a fellow assassin in the pulp action franchise.
The Serbian basketball star stands at 7 feet and 3 inches tall, and has previously played for the San Antonio Spurs and the Detroit Pistons.
Marjanovic hasn't had a whole lot of acting experience, but it's likely that the movie will let his height speak for him. No other details were released about his character, but I wouldn't be surprised if he played one of the many assassins that John Wick will inevitably have to fight off in a bloody spray of bullets.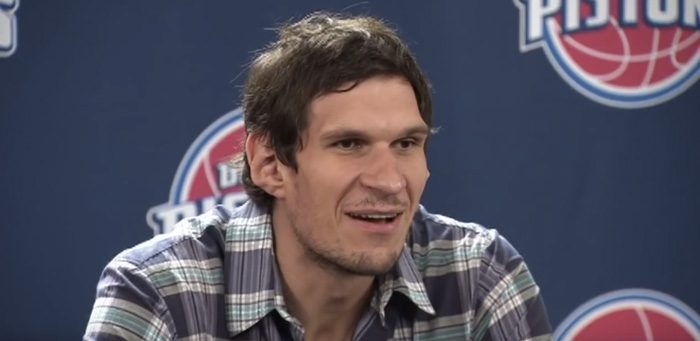 Marjanovic is just one more high-profile addition to the already star-studded cast of John Wick: Chapter 3. The John Wick sequel, which has become one of the most lauded and anticipated action franchises today, will also star Halle Berry, who made her John Wick debut in a delightful image featuring the Oscar winner clad in leather and accompanied by two adorable dogs.
Berry joined the cast a couple of weeks ago, alongside Angelica Huston, Jason Mantzoukas,Billions breakout Asia Kate Dillon and Hiroyuki Sanada as the main villain, as well as action stars Mark Dacascos, Tiger Hu Chen, and The Raid duo of Yayan Ruhian and Cecep Arif Rahman. They'll be joining the familiar faces of Ian McShane, Laurence Fishburne, Lance Reddick, Common and Ruby Rose.
Chad Stahelski returns to direct a script by Derek Kolstad, who penned the first two John Wick films as well. John Wick: Chapter 3 will find the titular assassin with a $14 million bounty on his head after killing someone in the "safe space" of the Continental hotel.
Here's the synopsis via CinemaCon:
"John Wick (Keanu Reeves) is on the run for two reasons... he's being hunted for a global $14 million dollar open contract on his life, and for breaking a central rule: taking a life on Continental Hotel grounds. The victim was a member of the High Table who ordered the open contract. John should have already been executed, except the Continental's manager, Winston, has given him a one-hour grace period before he's "Excommunicado" – membership revoked, banned from all services and cut off from other members. John uses the service industry to stay alive as he fights and kills his way out of New York City."
John Wick: Chapter 3 opens in theaters on  May 17, 2019.