The Morning Watch: 'Hotel Transylvania 3' Tours Austin, Forcing Change In 'Star Wars: The Last Jedi & More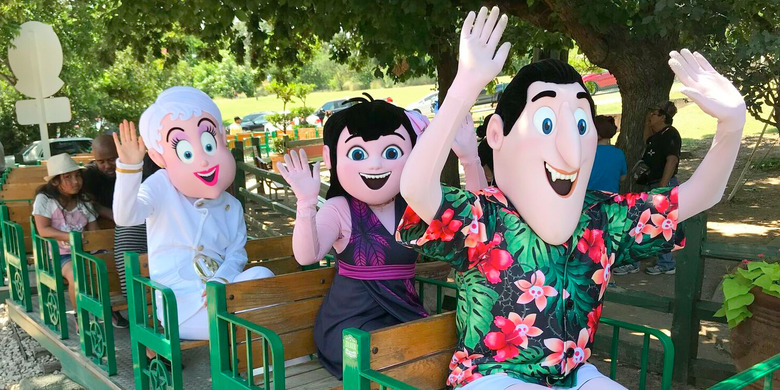 The Morning Watch is a recurring feature that highlights a handful of noteworthy videos from around the web. They could be video essays, fanmade productions, featurettes, short films, hilarious sketches, or just anything that has to do with our favorite movies and TV shows.
In this edition, check out the characters of Hotel Transylvania 3: Summer Vacation taking some time to tour the family hot spots of Austin, Texas. Plus, a video essay takes a look at the character arcs of Finn and Kylo Ren in Star Wars: The Last Jedi, and check out an incredible recreation of Jurassic Park environments in the video game Far Cry 5.
First up, a little Hotel Transylvania 3: Summer Vacation promotional event had life-size version of the characters show up to hang out with families at some of the local hot spots in Austin, Texas. They had a special ice cream sundae at Amy's Ice Cream called the Monster Surprise and Jo's Coffee had a special frozen lemonade called Drac's Juice. Check out the video above to see all the fun stops and families enjoying themselves.
Next up, a new video essay from Lessons from the Screenplay focuses on the character arcs of Finn and Kylo Ren to highlight some of the things Star Wars: The Last Jedi does well while also taking a closer look at some of the things that it doesn't pull off all that successfully. Plus, there's a little bit on the concept of letting the past die. Make sure to watch it all.
Finally, Forge Labs spotlights this special custom Far Cry 5 map creation that has meticulously replicated the sets and environments of Jurassic Park in the video game using the map editor. It makes us wish there was some kind of current generation Jurassic Park game we could play in these levels.