Chris Hemsworth Claims 'Avengers 4' Will Be "Even More Shocking" Than 'Infinity War'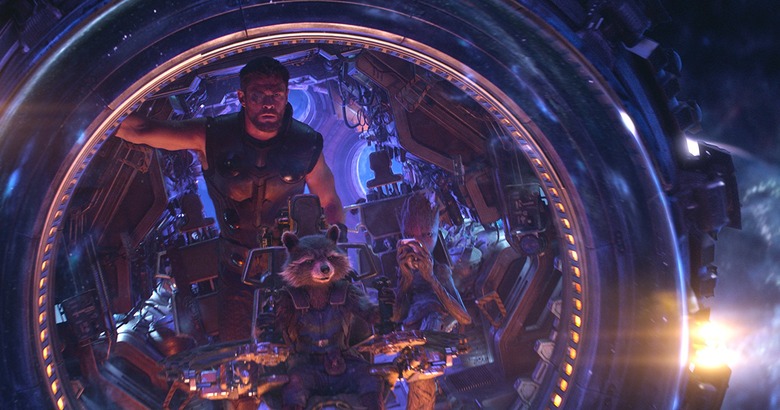 We're still a year away from the release of Avengers 4, but the clock has already started on the cycle of theories and news stories about the upcoming Marvel film. Naturally, Avengers 4 plot details will remain under lock and key until the movie's release, but at least one cast member has already taken to cryptically teasing out what to expect in Avengers 4.
There's no question that Avengers: Infinity War left us rattled long after we left the theater. The twists! The tragic fates! The memes of those tragic fates!
How could the yet-untitled Avengers 4 possibly live up to that? By shocking us even more than the shock to the system that was Infinity War, according to Chris Hemsworth. Thor himself told Esquire that the script for Avengers 4 has even more surprising twists and turns than Avengers: Infinity War:
"If you were shocked by ['Infinity War'], I think the second one is even more shocking, for other reasons entirely. That's what kind of blew me away the first time I read both scripts, is how they managed to orchestrate so many different characters but give them each their own separate shot and moments, and have it be elevated and feel fresh and unique—not just like a messy, thrown-together assembly of these guys."
The statement sounds a bit hyperbolic, but I wouldn't put it past screenwriters Stephen McFeely and Christopher Markus, as well as directors Joe and Anthony Russo, to gun for even more shocking deaths and twists in Avengers 4. After all, Avengers 4 will be the climax of 11 years and 21 (!) movies. So we can definitely expect some real stakes and jaw-dropping shocks come May 3, 2019.
The next film in the Marvel Cinematic Universe will be Ant-Man and the Wasp on July 6, 2018, followed by Captain Marvel on March 6, 2019. Avengers: Infinity War is still playing in theaters.
Iron Man, Thor, the Hulk and the rest of the Avengers unite to battle their most powerful enemy yet — the evil Thanos. On a mission to collect all six Infinity Stones, Thanos plans to use the artifacts to inflict his twisted will on reality. The fate of the planet and existence itself has never bee

n more uncertain as everything the Avengers have fought for has led up to this moment.