Amy Seimetz Joins 'Pet Sematary' Remake Cast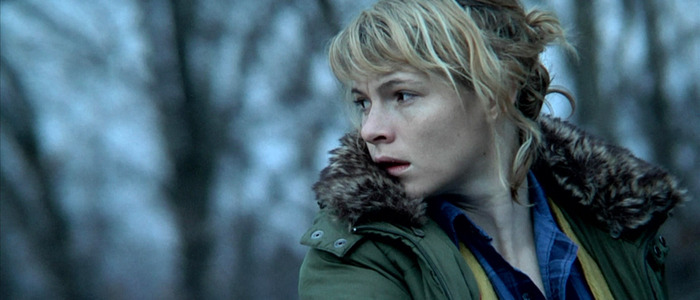 Amy Seimetz is the latest exciting actor to join the Pet Sematary remake cast. Seimetz will play Rachel Creed, wife of Dr. Louis Creed, played by Jason Clarke. Kevin Kolsch and Dennis Widmyer helm the Stephen King adaptation.
We've entered some sort of golden age of Stephen King movie casting. While the early days of King adaptations landed stars like Jack Nicholson, there was a time not too long ago when King movies would primarily be populated with little-known B-movie stars. Nowadays, the Stephen King adaptation business is booming, and more and more exciting actors are joining King-related projects. It Chapter 2 has big names like Jessica Chastain, James McAvoy and Bill Hader, and the new take on Pet Sematary already had Jason Clarke and John Lithgow attached. Now, another accomplished actor is joining Pet Sematary: Amy Seimetz.
Variety reports Seimetz is in talks to play Rachel Creed in the film. In Pet Sematary, the Creed family – father Dr. Louis Creed, mother Rachel Creed, children Ellie and Gage, and family cat Winston "Church" Churchill, move to the town of Ludlow, Maine. As super bad luck would have it, there's a cursed ancient Native American burial ground in the woods directly behind the Creed property – a burial ground that has the power to resurrect the dead. In King's novel, Rachel has a near pathological fear of death – a fear spawned by the death of her sister, Zelda.
Seimetz is a writer, director and actress. She co-directed and executive produced the Starz series The Girlfriend Experience, and has appeared in Alien: Covenant, Stranger Things, Upstream Color, A Horrible Way To Die, and many more. Jason Clarke is playing her husband Louis Creed, and John Lithgow is playing friendly neighbor Jud Crandall.
Pet Sematary was previously adapted into a film in 1989, directed by Mary Lambert. It was a mostly-successful adaptation, but the film also omitted several plotlines from King's novel – plotlines that will hopefully be included in this new film. In regards to the new Pet Sematary, screenwriter Jeff Buhler said:
"I will say this, if you love the book, you'll love this movie. (Directors) Dennis and Kevin are both such visionaries in terms of how they've approached it, from not only a horror standpoint but also a character standpoint, and it's been really gratifying to work with those guys. I think we're on track to it make one of the scariest Stephen King adaptations ever! That's our goal anyway."
Pet Sematary opens on April 5, 2019.