'Toy Story 4': Pixar Threw Out Three Quarters Of The Script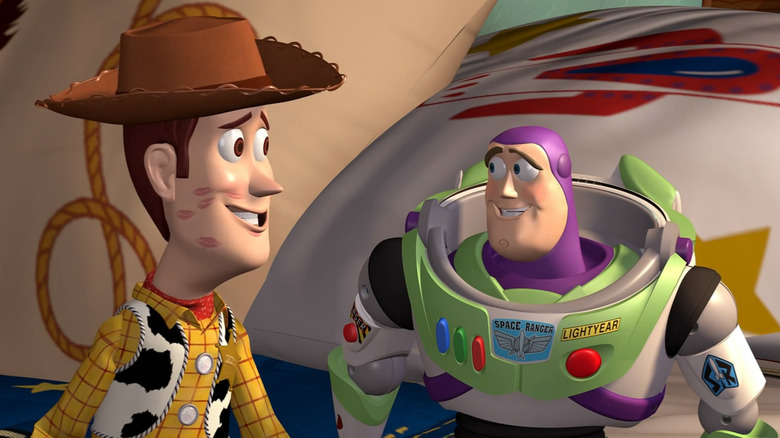 Toy Story 4 was originally supposed to arrive in theaters in June of 2017, but it swapped release dates with Cars 3 and moved back a year. But it was delayed again, swapping release dates with Incredibles 2 this time and being reassigned to a June 21, 2019 release date.
Now, one of the film's voice actors has explained the reason for the Toy Story 4 delay: Pixar tossed out 75% of the movie's script. 
In a new interview with Radio Times (via ScreenRant), actress Annie Potts – who provides the voice of Bo Peep in the Toy Story franchise – says that the reason for the movie's delay is because Pixar rewrote a huge chunk of it:
"[Toy Story 4] was supposed to come out this year and then they threw out three-quarters of it and rewrote. Usually, it takes – from start to finish – two years. But because they threw most of it in the bin and started over [my time on the project has] been extended a little bit. I've done a lot of work on it."
Rashida Jones and Will McCormack were brought on as writers at the start, but they left the project in 2017. One report indicated that the reason they left was because of the alleged sexual misconduct of John Lasseter, Chief Creative Officer of Pixar Animation Studios and original co-director of Toy Story 4. Jones since clarified that the reasons were far more complicated than that, citing "a culture where women and people of color do not have an equal creative voice."
Toy Story 4 was originally supposed to be a love story/romantic comedy between Woody and Bo Peep, the latter of whom vanished sometime in-between Toy Story 2 and Toy Story 3, apparently lost or sold. Woody and Buzz Lightyear go on a quest to find her, and encounter lots of new characters along the way. We're not entirely sure if that basic plot has remained intact, but Potts confirms that she has "a big part" in the new movie, so at least we know Bo Peep factors in considerably.
There's one other fascinating bit from that Radio Times interview. Potts says she wasn't asked to return because Bo Peep wasn't a main character in Toy Story 3, but she says the reason was that Lasseter told her he had plans for her character in the future: "That hurt my feelings a little bit. But John explained to me the reason was because they were saving me for 4." But in 2014, Lasseter went on the record saying, "Toy Story 3 ended Woody and Buzz's story with Andy so perfectly that for a long time, we never even talked about doing another Toy Story movie." So unless Potts is misremembering (and I have no reason to believe she is), it sounds like the people at Pixar are trying to make Toy Story 4 seem like it hasn't been in development for as long as it actually has.
Josh Cooley, who was going to co-direct alongside Lasseter, became the movie's sole director after Lasseter stepped away from the company in the wake of multiple sexual misconduct allegations. It's still unclear at this point whether Disney/Pixar will bring Lasseter back into the fold.
Writer Stephany Folsom was hired early this year to take over for Jones and McCormack, and as of now, the movie still has a June 21, 2019 release pencilled in. This isn't the first time a Toy Story movie has been under fire: Toy Story 2 was famously intended to be direct-to-video, but was entirely reworked in an insanely short production time in order to get a theatrical release instead. Here's hoping this one turns out well, too.