'Wreck-It Ralph 2' Poster Flies Into The Internet Before A New Trailer Arrives On Monday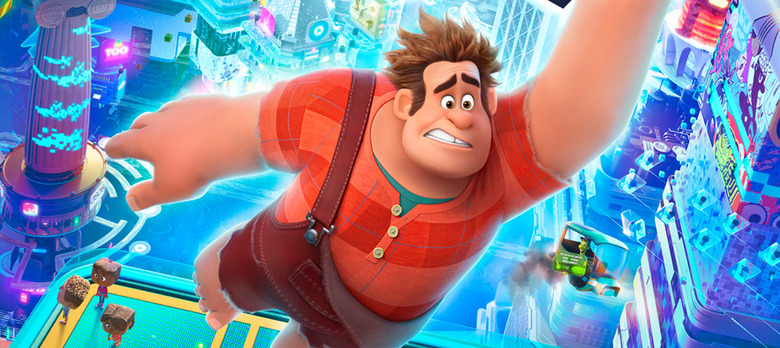 With Incredibles 2 on the horizon, we're going to see a lot of sneak peeks at upcoming animated fare, and since Pixar Animation is under the Disney banner, the House of Mouse isn't going to miss out on an opportunity to promote another upcoming animated sequel.
Ralph Breaks the Internet: Wreck-It Ralph 2 doesn't hit theaters until this fall, but it's time for us to get another glimpse at the sequel that will take the video game bad guy whose not so bad into the scary world of the internet. Before a new trailer arrives on Monday, a new poster has arrived online showing us the world wide web in the form of a bright metropolis.
Wreck-It Ralph 2 Poster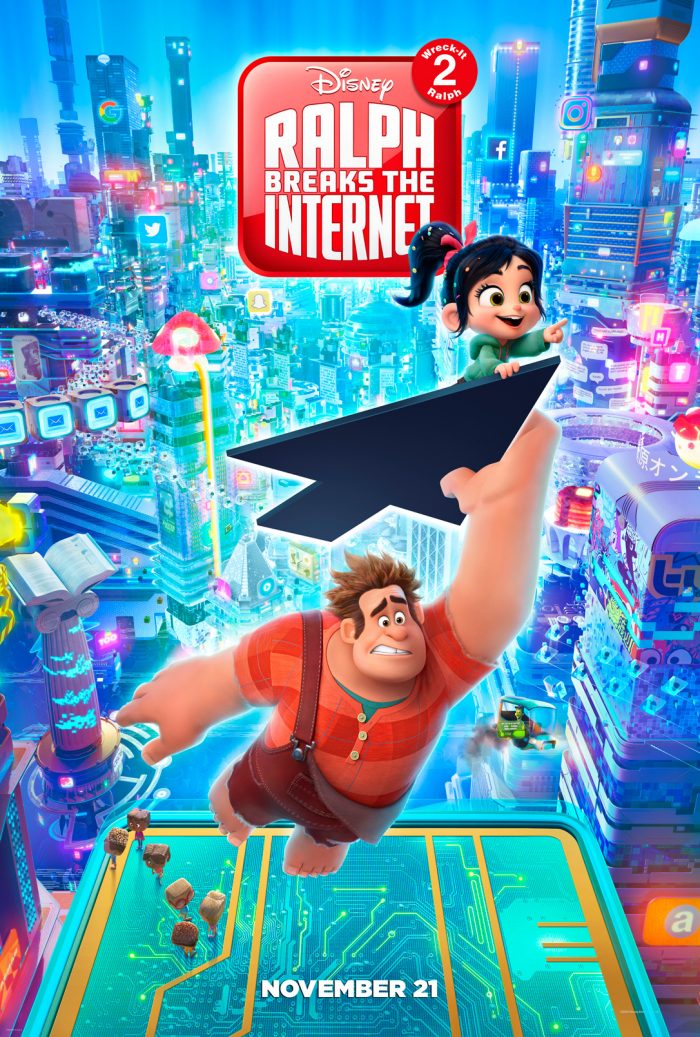 Ralph (John C. Reilly) and his little candy-haired buddy Vanellope von Schweetz (Sarah Silverman) are holding on to a mouse cursor as it soars through the internet. While Vanellope is clearly enjoying the ride, Ralph looks more than a little uneasy about it, mirroring how we all feel when we're scrolling through our Twitter feeds.
Not too long ago we got a look at some new stills from the movie, including our first look at a scene where Vanellope meets a bunch of the Disney princesses hanging out together. Everyone from Sleeping Beauty to Moana was there, all curious about the sweet little video game brat. Hopefully we'll get a tease of how that scene plays out in the new trailer tomorrow.
Rich Moore (Zootopia, Wreck-It Ralph) and Phil Johnston (Wreck-It Ralph) are co-directing the sequel, which also features the voices of Taraji P. Henson, Jack McBrayer, Jane Lynch and Alan Tudyk.
Ralph Breaks the Internet: Wreck-It Ralph 2 leaves Litwak's video arcade behind, venturing into the uncharted, expansive and thrilling world of the internet—which may or may not survive Ralph's wrecking. Video game bad guy Ralph (voice of John C. Reilly) and fellow misfit Vanellope von Schweetz (voice of Sarah Silverman) must risk it all by traveling to the world wide web in search of a replacement part to save Vanellope's video game, Sugar Rush. In way over their heads, Ralph and Vanellope rely on the citizens of the internet—the netizens—to help navigate their way, including a webite entrepreneur named Yesss (voice of Taraji P. Henson), who is the head algorithm and the heart and soul of trend-making site "BuzzzTube."
Ralph Breaks the Internet: Wreck-It Ralph 2 arrives this fall on November 21, 2018.