TV Bits: 'Marvelous Mrs. Maisel', 'Preacher', 'House Of Cards', 'The Baby-Sitters Club' And More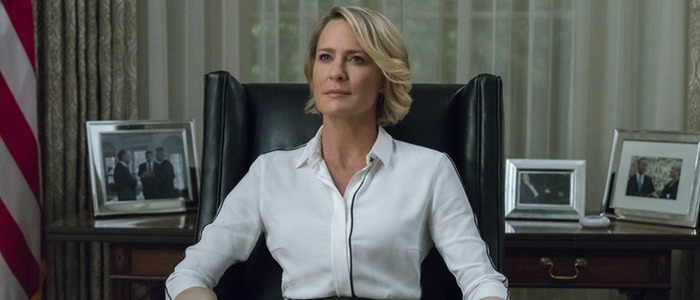 In this edition of TV Bits:
Zachary Levi joins Marvelous Mrs. Maisel season 2
There's a new TV adaptation of The Baby-Sitters Club in the works
ABC is planning a The Middle spin-off
A trailer for and some behind-the-scenes footage from Preacher season 3
Unbreakable Kimmy Schmidt season announced
AMC announces premiere date for Lodge 49
Robin Wright announces House of Cards wrap and posts a bloody pic
Evil Genius might get a sequel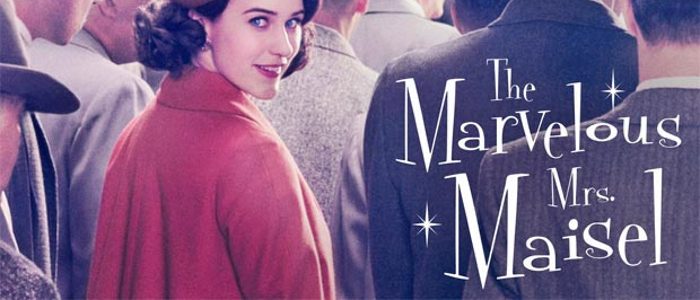 Zachary Levi, who will soon be seen in the superhero film Shazam, just landed a part on the second season of Amazon's The Marvelous Mrs. Maisel. The show is about a 1950s housewife who discovers her true calling is stand-up comedy, and stars Rachel Brosnahan. THR says Levi will play an "eclectic Manhattan doctor who suddenly starts orbiting the Weissman/Maisel world." There's no return date for the show yet, but you can probably look for it in 2019.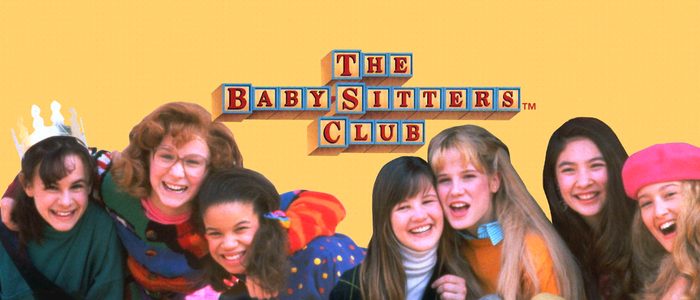 Remember The Baby-Sitters Club? I don't! But Wikipedia tells me it's a series of books "about a group of friends, girls between 11 and 13 years old, who live in the fictional, suburban town of Stoneybrook, Connecticut. These friends run a local babysitting service called the "Baby-Sitters Club." The original four members were Kristy (founder and president), Mary Anne (secretary), Claudia (vice-president), and Stacey (treasurer), but the total number of BSC members varies throughout the series." The books were previously adapted into a TV show in 1990. Now, a new Baby-Sitters Club show is in the works, per THR. The new show comes from Michael De Luca, Broad City's Lucia Aniello, and GLOW's Rachel Shukert, who'll also serve as showrunner. That's a pretty great behind-the-scenes team, so maybe this will turn out to be something special.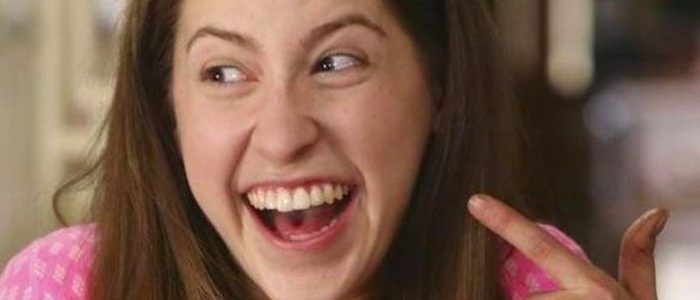 ABC's The Middle has come to an end, but the network is looking to revive the series with a spin-off. The Middle spin-off will focus on character Sue Heck, played by Eden Sher. Deadline reports ABC is in negotiations to shoot a pilot, straight from The Middle creators and executive producers Eileen Heisler and DeAnn Heline. Deadline says "the concept for the series is still being honed in, with a couple of other writers from the original series expected to join Heline and Heisler," and that the show will likely chronicle "the next stage of Sue's life as a young adult with a new cast of characters around her."
Preacher is returning for its third season, and here's the trailer to prove it. The series, created by Seth Rogen, Evan Goldberg, and Sam Catlin, and based on the comic from Garth Ennis and Steve Dillon, started off staying faithful to the source material before going off into its own direction. It's mostly successful, and I suppose is about the best possible network TV adaptation one could hope to get from this story. Now, season 3 will continue the story as "Jesse, Cassidy and Tulip return to Angelville, the Louisiana plantation where Jesse was raised and where old grudges and deadly obligations await them. With the help of his friends — and a few enemies — Jesse will need to escape his past...because the future of the world depends on it." Preacher will premiere Sunday June 24, 2018 at 10/9c. on AMC. And if you want even more Preacher-related material, why not check out this behind-the-scenes video.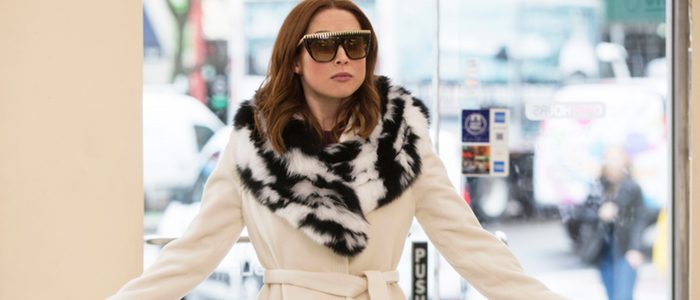 Netflix just launched the first-half of Unbreakable Kimmy Schmidt season 4 (in a very low-key manner), and now they've gone ahead and announced the premiere date for the second half, which will effectively bring the series to an end. The remaining six episodes of the fourth season of Unbreakable Kimmy Schmidt drop onto Netflix on January 25, 2019. In this latest season, "Kimmy (Ellie Kemper), Titus (Tituss Burgess), Jacqueline (Jane Krakowski) and Lillian (Carol Kane) are finding new direction in life and career. Kimmy jumps head first into her new job at Giztoob. She's ready to take on anything, except high heels, which she's pretty sure were designed by a man, or a very confused lady. By creating a fake TV show, Titus takes his acting career into his own hands. Which, as always, are covered in maple syrup. As a talent agent working her way up, Jacqueline must deal with clients who are divas, troublemakers, and have no valid social security number. All of these clients are Titus. Lillian continues to "disrupt" and "burst the paradigm," or as it was called in the '70's "general dirtbaggery."" I used to love this show – the first season was brilliant. Then it started to run out of steam, to the point where season 3 felt almost unwatchable. And now season 4 has essentially been dumped onto Netflix, with very little promotion. I'm sure I'll catch-up and finish the series eventually, but I'm in no rush.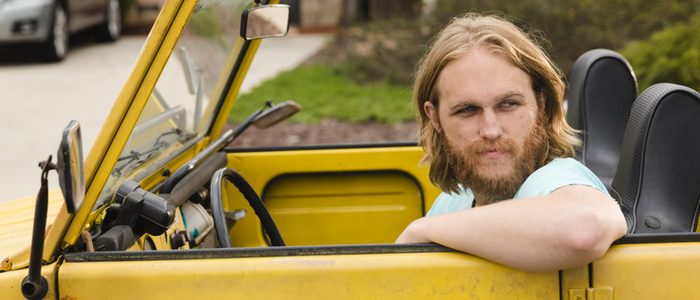 AMC has a new series called Lodge 49, starring Wyatt Russell,  Brent Jennings, Sonya Cassidy, Linda Emond, David Pasquesi, and Eric Allan Kramer, and it sounds...weird. Here's the rather lengthy synopsis:
Lodge 49 is a modern fable set in Long Beach, California and centered on Dud (Russell), a likable ex-surfer who attempts to maintain his positive outlook on life while still reeling from the death of his father, the collapse of the family business, and any semblance of the idyllic middle-class life he knew. Dud finds himself deposited by fate at the doorstep of Lodge 49, home to the Ancient and Benevolent Order of the Lynx, a dusty dying fraternal order.
There he meets his mentor, Ernie Fontaine (Jennings), a "Luminous Knight" of the Order, who sells plumbing supplies by day. Despite the constant pushback from his more skeptical, pragmatic twin sister, Liz (Cassidy), Dud and Ernie find themselves drawn by the Lodge into some long-buried secrets and modern day conspiracies. Through his newfound connection with the Lodge, its mysteries and its people, Dud comes to find the missing sense of purpose in his life and confront his deepest fears and greatest hopes.
Not really sure what to make of this, but hey, Paul Giamatti is one of the executive producers. That's sort of cool.  The surfing aspect mixed with the mystery element remind me of the long-cancelled series John from Cincinnati. Remember that? I bet you don't!  Lodge 49 will premiere on AMC August 6, 2018 at 10 PM.
In the wake of sexual misconduct allegations against star Kevin Spacey, it was assumed that Netflix's House of Cards was over and done with. The showrunners had decided long before the Spacey situation that the upcoming sixth season would be the last, but then the allegations broke, Spacey was fired, and we all figured that was the last we'd seen of House of Cards. But Netflix decided to roll the dice and conclude the show with one last season after all, bumping Robin Wright up to the lead role. Wright took to Instagram to reveal a new image from the show, and announce that filming had officially wrapped. I'm very curious to see how the final season of the show plays out, and while previous seasons have been tainted by Spacey's unpleasant legacy, I'm more than ready to see Wright take control of the series. There's no official date yet, but the sixth and final season of House of Cards is expected to arrive in the fall.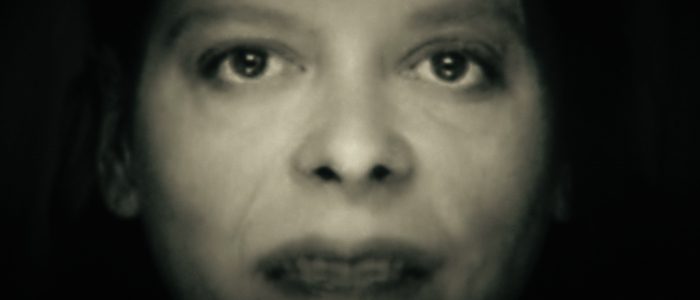 Netflix's Evil Genius, a true crime docuseries about the so-called "Pizza Bomber", was fascinating. it was also a pretty open-and-shut story, wrapping things up at the end as succinctly as possible. Yet directors Barbara Schroeder and Trey Borzillieri say they might have more story to tell. Speaking with The Wrap,  Schroeder said, "We would love to do another deep dive into the characters in here, to reveal new information. We could do a Good Genius, too." I'm not really sure what Schroeder means by the Good Genius part, and it's worth nothing this isn't an official announcement about Evil Genius season 2. This is merely the filmmakers saying they could definitely keep digging up more stories about the mysterious figures at the center of the story.