Delayed 'Slender Man' Movie Being Shopped To Other Studios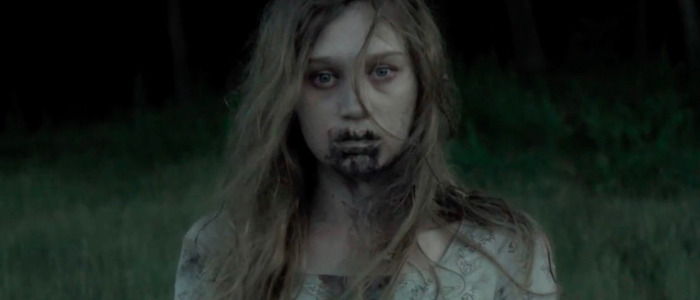 Hey, remember that Slender Man movie? The one that was supposed to come out in May, but got pushed back to August? It looks like the producers are quietly shopping it around Hollywood, unhappy with Sony's current plans for the film.
Slender Man, the film based on the popular Creepypasta character, was supposed to unleash its jump-scares upon audiences on May 18, 2018. But Sony pictures bumped it back to August, and that raised a few eyebrows. When a studio pushes a film back for such a significant amount of time, it usually indicates they're not pleased with the product. Now comes word that the Slender Man producers have been shopping the film around for a new home.Variety reports "Sony sees the film as a low-budget, Blumhouse-style release, according to two insiders, while the producers have more confidence in the movie and are pushing for the picture to unspool across more screens. They also want a bigger marketing push, which will cost more money than Sony is willing to spend."
It's abnormal for producers to shop a film this late in the game – Sony already has a trailer cut, along with posters and other marketing material.
So what's going on here? There are two possible answers. One is that Sony doesn't think the film is very good, and want to basically bury it. The other, according to Variety, is that Sony is worried about internet backlash. The film is based on a true story of two 12-year-olds who stabbed one of their schoolmates 19 times, in an effort to sacrifice her to the online boogeyman Slender Man.
"It's absurd they want to make a movie like this," Bill Weier, father of one of two perpetrators, said. "It's popularizing a tragedy is what it's doing. I'm not surprised but in my opinion it's extremely distasteful. All we're doing is extending the pain all three of these families have gone through."
Even though Slender Man fictionalizes the true story, Sony is allegedly worried of being accused of exploiting a real-life tragedy. If the producers are unable to find a new home for the film, Sony currently plans to release Slender Man on August 24, 2018. But that could always change.
In a small town in Massachusetts, four high school girls perform a ritual in an attempt to debunk the lore of SLENDER MAN. When one of the girls goes mysteriously missing, they begin to suspect that she is, in fact, HIS latest victim.