Mondo Has Made A Comic-Con 2018 Poster; Here's How You Can Get It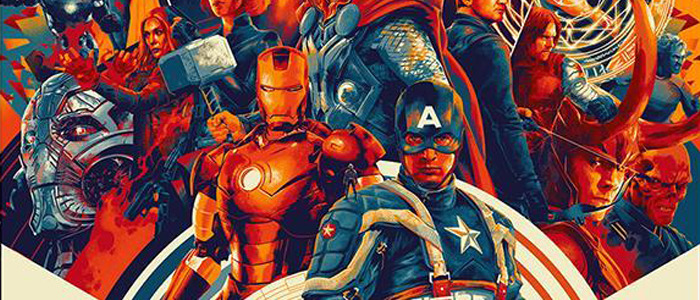 Mondo, the company responsible for many of our favorite pop culture prints of the past decade, has partnered up with Comic-Con International to create a Mondo Comic-Con poster for the upcoming 2018 convention. The poster from artist Matt Taylor pays tribute to ten years of the Marvel Cinematic Universe, and marks the first-ever print that Comic-Con has offered for purchase. Check out the entire image and find out how you can get your hands on one of the limited edition prints below.
2018 Mondo Comic-Con Poster
Comic-Con International has teamed up with Mondo (via SDCC Blog) to create the 2018 Souvenir Book cover. But for the first time, Comic-Con is releasing the cover art as a separate limited edition poster – an 8-color, silkscreen print that's 24" wide by 36" tall, presented on 100 lb. paper, and with each copy signed by the artist. Here's what the Souvenir Book cover looks like: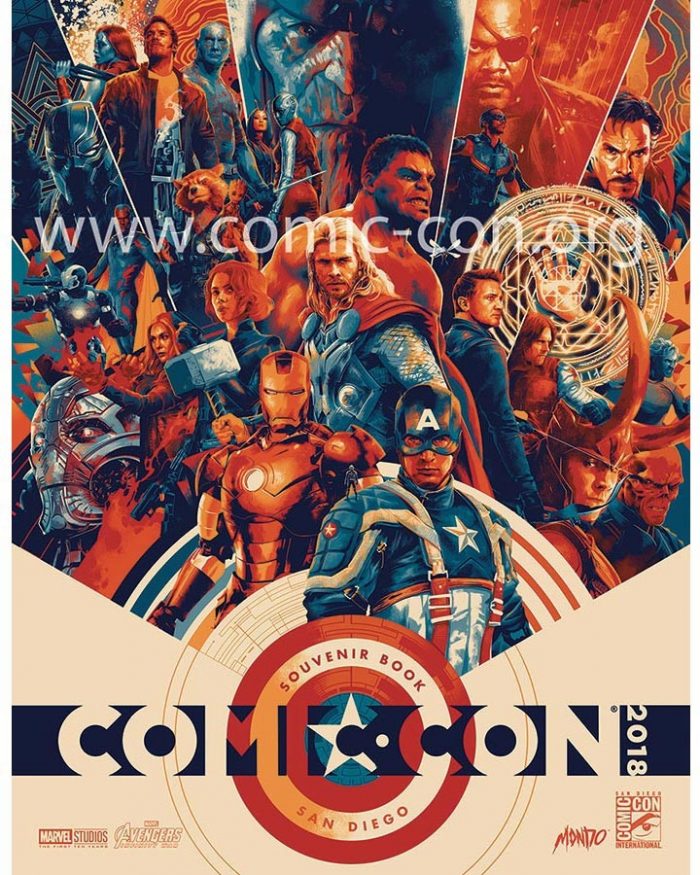 And here's the actual print: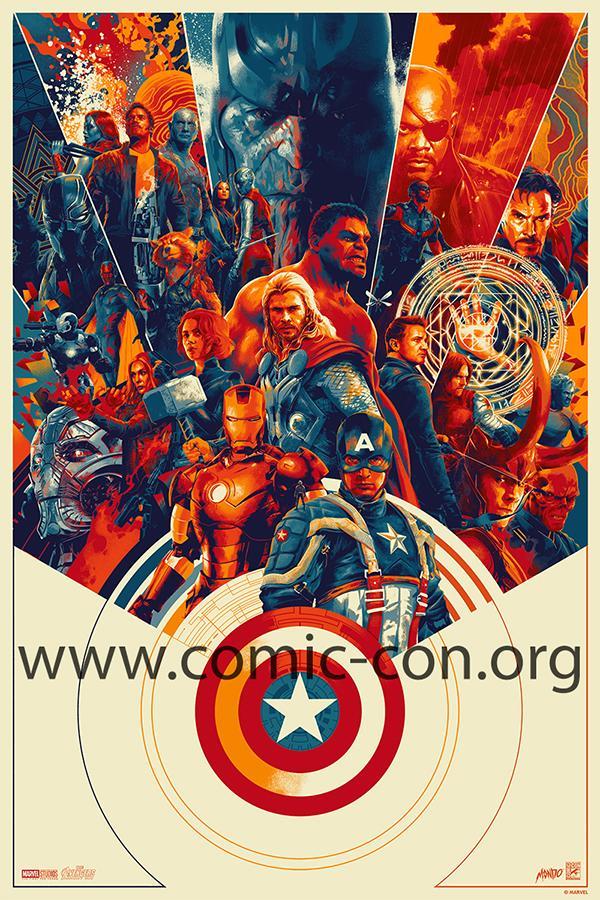 It's tough to fit so many people into one image, but I think Taylor does a pretty admirable job here. I'm a little surprised at a few of the characters who made the cut (Red Skull? Quicksilver?), but overall, it's largely representative of Marvel Studios' decade of Hollywood dominance. I imagine this will be a particularly hot item, considering it's the first time Comic-Con has done anything like this.
How to Get One
Only 1,000 prints will be available on sale, so presumably in order to avoid a riot at the convention center, Mondo and CCI are going to handle this with a lottery system. Starting at an unspecified time tomorrow, June 1, 2018, attendees of this year's convention aged 13 and older (no press members, professionals, or retailers – only regular attendee badge holders) will be able to log in to their Member ID account and click on a tab marked "Exclusives" to register interest in purchasing a poster.
You'll have until 12pm PDT on June 7 to enter the lottery, and around June 12, Comic-Con will send out an e-mail notification with information about how to find out if you were one of the 1,000 people selected. If so, you will be able to buy the poster for $70.04. Winners must pay via credit card by June 29 and physically pick up the posters at the convention, since they will not be mailed out.
This year's San Diego Comic-Con takes place from July 19-22, 2018.