Disney World's 'Star Wars' Hotel Location Announced, Will Be Seamlessly Connected To Star Wars: Galaxy's Edge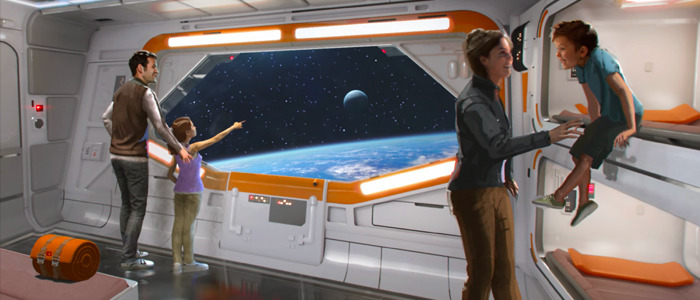 It's unusual for Walt Disney World hotels to be directly connected to one of the resort's theme parks, but Disney is looking to change the game with Star Wars: Galaxy's Edge. The company just officially announced the location of their planned Star Wars hotel, which will be seamlessly connected to the park.
According to the Disney Parks blog, the new Star Wars-inspired destination is "currently under development on the south side of Disney's Hollywood Studios, just east of World Drive." That will put it right up against the new Star Wars land at Walt Disney World in Florida – unfortunately, California's Disneyland location, which is set to open first next summer, won't have a hotel component (or at least, one hasn't been announced yet).
This kind of set-up has been rumored for a long time, and we've known about the idea of connecting the hotel to the park for months, but this is the first time we've heard official confirmation about the exact location of the hotel.
Here's a quick excerpt from the announcement:
Families visiting this destination will board a starship that comes alive with characters and stories that unfold all around them during their voyage through the galaxy – and every cabin window has views of space! Guests visiting the multi-day adventure will also be welcome to participate as a resident of the Galaxy by dressing in Star Wars-inspired attire.
That lines up with what we've been hearing about this new hotel, namely that this will provide guests with the ability to experience complete immersion into the Star Wars universe without breaking the illusion by jumping on a shuttle to be transported back to your hotel across the property. You can read more about that here.
No word yet on how much this all might cost, but I'm guessing I'm going to have to pull off an elaborate coaxium heist to be able to afford a visit.