Woody Harrelson Confirms He'll Appear In 'Venom' And 'Venom 2'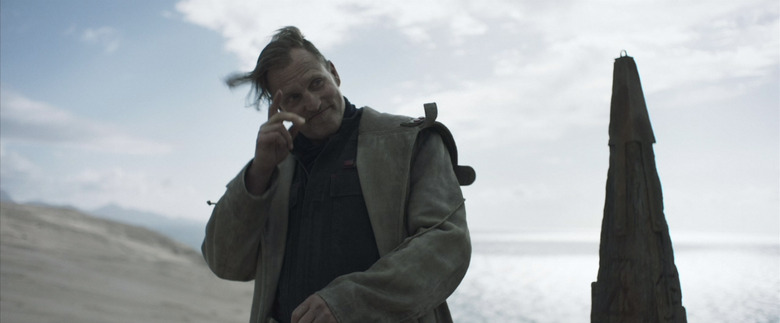 Despite the fact that we've seen two trailers for it already, I'm still having trouble believing that Sony Pictures' Venom is a real movie. But as baffling as it is for Sony to create an entirely separate Marvel cinematic universe centered on Spider-Man's supporting characters while not featuring the web-slinger himself, that's exactly what they're doing. But at least they've pulled together a great cast to kick things off.
We've known for a while that Woody Harrelson would appear in this movie, but now we have confirmation from the man himself, plus a hint at what we can expect from him in Venom and when he returns for...uh, Venom 2?
Collider sat down with Harrelson, who confirmed last year's report that he would have a role in Venom. Harrelson cited the reunion with his Zombieland director Ruben Fleischer as part of the reason he decided to come on board the superhero film, as well as working with star Tom Hardy, who's playing the lead role of Venom/Eddie Brock in this film. But he also said Venom has "a really wonderful script," and explained the size of his role in the movie while confirming that he'll show up in the inevitable sequel:
"I'm in a little fraction of this movie, but I'll be in the next one, you know? So I haven't read that script, but anyways, just rolled the dice."
Initial reports said he'd be playing a henchman, but earlier this year, a rumor circulated saying Harrelson would actually be playing the comic book villain Carnage, a serial killer named Cletus Kasady who is infected with the same alien symbiote as Eddie Brock. Harrelson's comment about barely showing up in Venom but teasing a much larger role in Venom 2 seems to indicate that he's playing a bigger character than just a random henchman, so the Carnage option is looking more and more likely here. If that turns out to be the case, that's a fun piece of casting – Harrelson can be manic and wild with the best of 'em, and it might be cool to see him turned loose in an uncontrolled part like Carnage.
For me, the most interesting thing about this is the behind-the-scenes component. Did Harrelson agree to appear in Venom and Venom 2 movie because he thinks Ruben Fleischer is directing both films? Would Sony keep Fleischer on as the director of a sequel if the first movie underperforms at the box office? But I suppose all of this is putting the cart before the horse, and this particular horse pulls into theaters on October 5, 2018.
Here's Venom's official synopsis:
One of Marvel's most enigmatic, complex and badass characters comes to the big screen, starring Academy Award® nominated actor Tom Hardy as the lethal protector Venom.