This 'The Meg' TV Spot Is Pleased To Eat You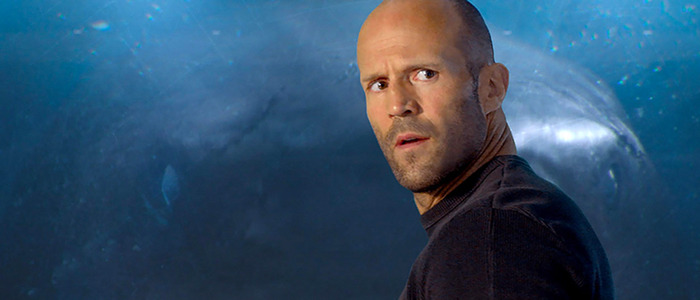 Even if most summer movies turn out to disappoint this year, we can all take solace in knowing that, as the summer winds down, Jason Statham will battle a giant shark in The Meg. A new The Meg TV spot offers up some new footage, and confirms that this movie will probably be very dumb and very entertaining.
The Meg TV Spot
August is the dumping ground for summer movies. It's where studios deposit the films they're not entirely confident about, with the hopes that a mostly barren movie landscape will yield surprising results. It's a month that's perfect for a movie like The Meg, a big, dumb monster flick in which Jason Statham has to outrun a giant prehistoric shark.
This is the type of movie that practically screams, "THIS PROBABLY WON'T BE VERY GOOD BUT YOU'LL LIKE IT ANYWAY!" As this new The Meg TV spot shows, the film features Statham and company cruising around the high seas, dealing with a big-ass shark that keeps smashing into s***. There's some humor – none of it that funny – and there's some shots of Statham scowling. But most of all, there's The Meg, that big ol' shark ready to open its giant jaws and devour hapless humans whole.
National Treasure filmmaker Jon Turteltaub helms The Meg, but the shark flick has stormed some bumpy seas on its way to the big screen. The movie is based on Steve Alten's novel Meg, published in 1997. Film rights to the book were purchased the year the book hit shelves, but the adaptation swam its way right into development hell. Over the years, both Jan de Bont and Guillermo Del Toro were attached to direct. Then in 2015, Cabin Fever filmmaker Eli Roth was officially announced as director. Roth ended up leaving the project as well. That's when the movie ended up in Turtletaub's hands. And here we are.
In addition to Statham, The Meg stars Li Bingbing, Rainn Wilson, Ruby Rose, Winston Chao, and Cliff Curtis. And Daniel Day-Lewis came out of retirement to play the shark via motion capture (note: this isn't true).
The Meg opens on August 10, 2018.
A massive creature attacks a deep-sea submersible, leaving it disabled and trapping the crew at the bottom of the Pacific Ocean. With time running out, rescue diver Jonas Taylor must save the crew and the ocean itself from an unimaginable threat — a 75-foot-long prehistoric shark known as the Megal

odon.