The Morning Watch: Honest Trailers Tackles Christopher Nolan, Honoring Comedy Store Owner Mitzi Shore & More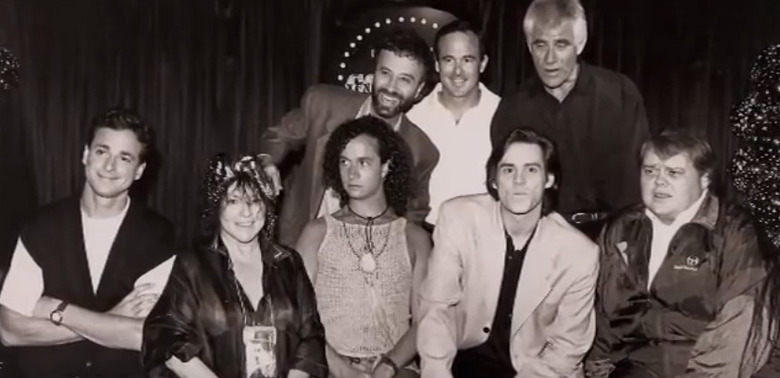 The Morning Watch is a recurring feature that highlights a handful of noteworthy videos from around the web. They could be video essays, fanmade productions, featurettes, short films, hilarious sketches, or just anything that has to do with our favorite movies and TV shows.
In this edition, Honest Trailers takes aim at the films of Christopher Nolan after fans unlocked the reward through a Screen Junkies charity fundraiser. Pauly Shore pays tribute to his mother Mitzi Shore, who owned the iconic comedy club The Comedy Store in Los Angeles, and a video essay explores the presentation of science on film.
First up, it's time to suit up, very literally, as Honest Trailers pokes fun at all the films of director Christopher Nolan. After fans contributed enough money to a Women in Film fundraiser that Screen Junkies hosted online, this was the reward they unlocked. The result is a bunch of playful jabs at one of the most renowned directors working today. Also, did you k now Christopher Nolan is colorblind? You learn something new everyday.
Next up, for those who don't know, Pauly Shore's mother Mitzi Shore was the owner of one of the most iconic comedy clubs: The Comedy Store. The venue, which was once the center of a reality series called Minding the Store, saw some of the most famous comedians start their career on the club's stage, and Mitzi was the one who helped bolster their career and saw something special in them. Above, Pauly Shore pays tribute to his mother, who died earlier this month, and honors the legacy she left behind.
Finally, Thomas Flight explores the link between science and film by examining some of the ideas author Aldous Huxley laid out in his essay Literature and Science and applying them to cinema. It's not as simple as making observations about sci-fi, but rather taking a closer look at the potentially problematic way that science is portrayed in film.