Star Wars Bits: 'Solo' Arrives, Rian Johnson Answers Questions, The Cast On The Press Trail & More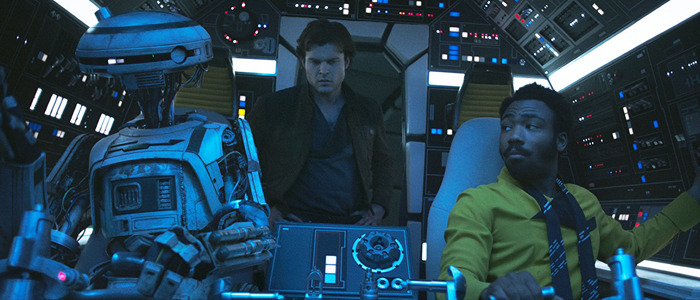 In this edition of Star Wars Bits...
A standing ovation for Solo: A Star Wars Story
A lot more information about Star Wars: Galaxy's Edge
A very exciting expanded universe character becomes canon again
A secret tour around Lando Calrissian's Millennium Falcon
And much much more...
Ron Howard receives a standing ovation. #Solo #Cannes2018 pic.twitter.com/75xUmhPnC8

— Ramin Setoodeh (@RaminSetoodeh) May 15, 2018
Solo: A Star Wars Story was the first Star Wars movie to debut at Cannes since Revenge of the Sith! And it was apparently very, very well received as the film garnered a standing ovation at the fancy film festival in the south of France earlier this month.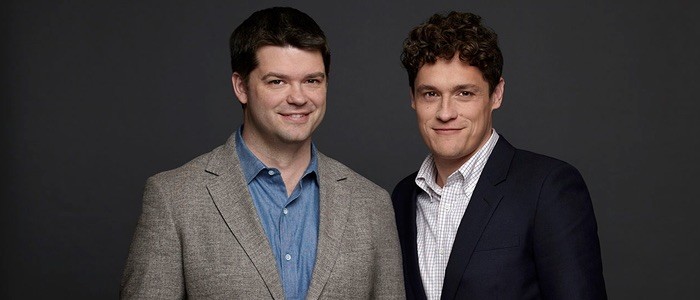 Solo has been mired in controversy since director team Lord and Miller left early in production, and on the media trail for the film writer Jonathan Kasdan has been sharing how the split was "excruciating." You can read the whole interview over at Indiewire.
It's only a year until we can all visit the Galaxy Far, Far Away at Disney's Galaxy's Edge Star Wars parks, and this new YouTube video gives us a little insight into the expansive and immersive experience that'll be coming to Anaheim and Florida in 2019!
There has been an awakening. Have you felt it?
Star Wars Celebration is coming to Chicago on April 11-15, 2019 https://t.co/ljogMn20Sk #SWCC #StarWars #StarWarsCelebration pic.twitter.com/7HEFnwQ2zr

— StarWars Celebration (@SW_Celebration) May 16, 2018
There have been rumors floating around about where 2019's much anticipated Star Wars Celebration would be, but the official Twitter account has announced that this year it'll be in Chicago! So you'll have to get your tickets and get ready to fly to the Windy City if you wanna get a glimpse at all the secrets that Lucasfilm will be revealing!
Found this old whiteboard sketch I drew at Lucasfilm of the Death Star firing on Scarif and shattering the comm tower dish. ILM concept artists were amazed by my artistic prowess. pic.twitter.com/hKkQRwtuEN

— Gary Whitta (@garywhitta) May 17, 2018
The writer of Rogue One: A Star Wars Story, Gary Whitta, is always pretty funny on Twitter, but he outdid himself with this picture of a sketch that he did of the Death Star firing on Scarif from the last act of the bleak and beautiful Star Wars Story.
Alden Ehrenreich has been a total joy on the Solo: A Star Wars Story press circuit, and this great story about his first audition for Han Solo is no exception! "They have to be really secretive about Star Wars, so they can't say 'Oh, this is a scene with you and Chewbacca,' and you have like a fake name," he said. "Like, my fake name was Mike, and then they had me do a scene where I'm talking to a dog, and they had like a dog puppet in the audition, and then like a little dog sound effect."
A fan favorite Expanded Universe character Ewok Princess Kneesaa has been brought back into canon via the fantastic Forces of Destiny cartoons. Luckily for the uninitiated, Star Wars Explained is on hand to give an introduction and comparison of her new canon version versus the one fans know and love from Legends.
Syfy Wire was on the scene at the Solo premiere, catching some great red carpet interviews with the cast. In a wonderful anecdote, Paul Bettany talked about the ridiculous secrecy on the sets of both Solo and Infinity War!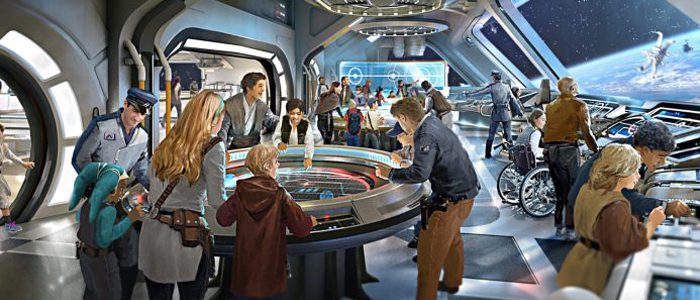 The long awaited Star Wars theme park is ever closer to becoming a reality, and as revealed on the Disney Parks website, Disney fans who head to the Galactic Nights event on Sunday, May 27 will be able to find out some of the secrets of Galaxy's Edge at the exclusive panel that will be held at the evening events of Disney's Hollywood Studios.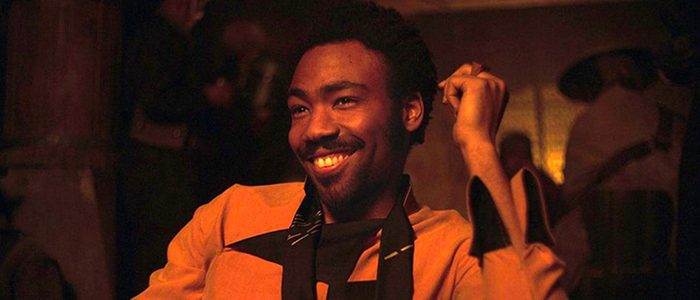 Donald Glover's Lando Calrissian is one of the most anticipated parts of Solo: A Star Wars Story, and according to this interview with Cinema Blend, the musician / actor is fully aware of how culturally relevant his role in the franchise is. "It's almost like full circle like I'm getting to be part of like, The Bible or something, you know what I'm saying? Like it feels like I get to be something original but also something as old as time," Glover explained.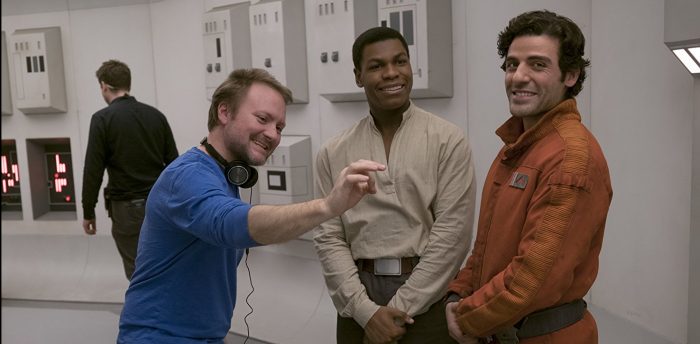 Rian Johnson is a fantastic presence online, and as the Jedi News recently reported he went onto Instagram and talked about how much he loved Solo. Though the stories are now gone, his quotes remain forever online! "I'd like to think I'd still be honest but it's not like you're going to come to my Instagram story for hard-edged film criticism on a Star Wars movie. See it though, it's super fun. I should get back to writing. Jesus, what have I typed."
It's been a busy few years in the realm of Star Wars canon, but luckily as always Star Wars Explained is here to keep us in line! They've done a radical new video listing of Every Rebel, New Republic, and Resistance Starfighter that exists in canon as of May 2018 and it is GOOD STUFF!!
Pablo Hidalgo is the proverbial keymaster of all things Star Wars canon, and in this official video he gave fans a tour around Lando's Millennium Falcon and it is a doozy. The video lets us get a glimpse of some of Lando's collection of collectables that we don't actually get to see in the movie itself, including a radical Podracer statue and a model of... Cloud City!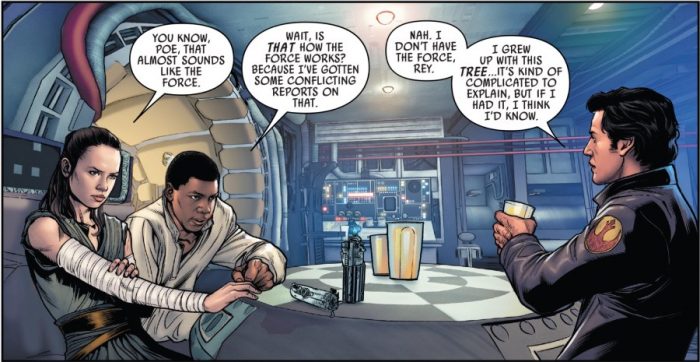 The Marvel Star Wars comics have done a great job expanding on the world created by the movies, and in as reported by Bleeding Cool Poe Dameron #26-27 we get to see Poe, Rey, and Finn hanging out with everyone's favorite cuddly critters, Porgs. It's nice to see the gang back together again as we've rarely seen them doing anything else than saving the galaxy.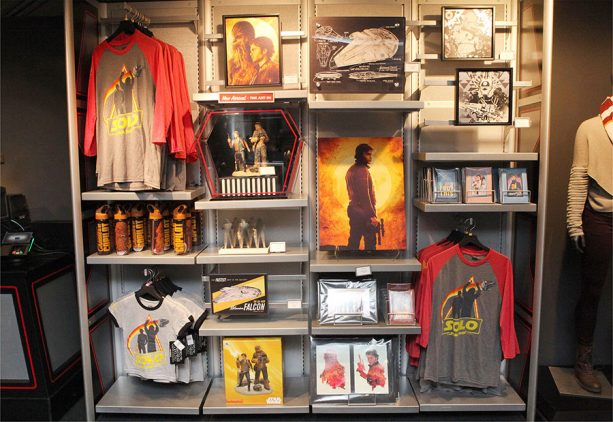 Solo merch! Get your Solo merch! Yep, now you can get your fill of Solo merchandise at Disney Parks, including new shirts, pins, toys, and more! If you enjoyed the film then you need to be heading to your closest Disney affiliated funzone imminently.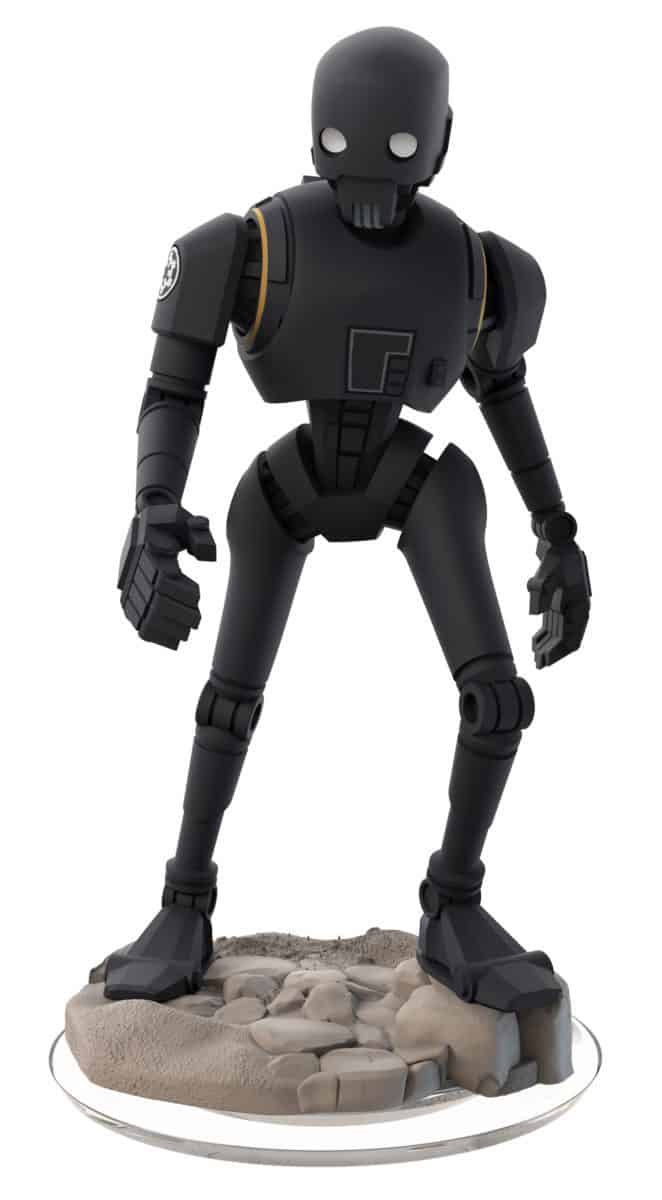 Ever since Disney cancelled their Infinity game, we've gotten to see some of the cute characters that'll never see the light of day. As reported by WDW News Today, there was a very cute K-2SO in the works! We love this sweet rendering of Cassian's sassy bot buddy!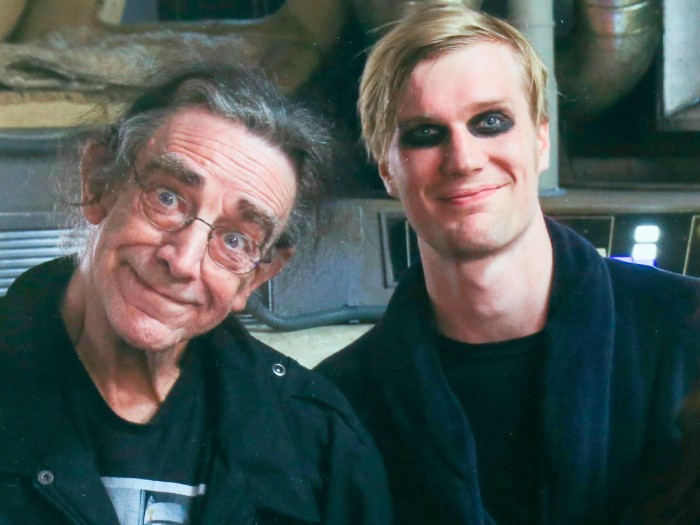 Joonas Suotamo has done an incredible job of taking on the mantle of Chewbacca from the iconic Peter Mayhew, and in this interview with The Verge he shares his experience of becoming Chewie, and it's a truly great deep dive into the process of Suomato.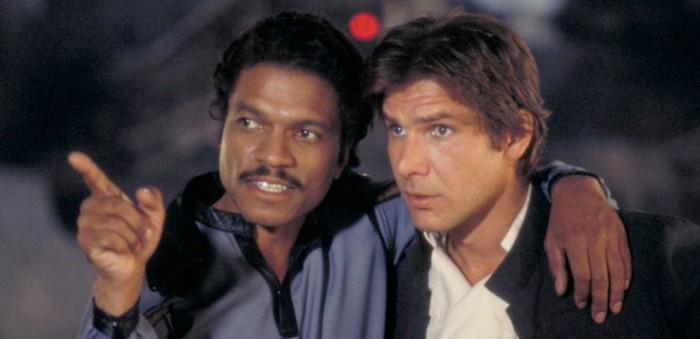 Lando and Han have long been one of the most beloved ships in all of fan fiction, and Polygon did a fantastic writeup of the history of the fan fave coupling. It's a great look at the burgeoning fanfiction community of the '90s and the importance of creating our own representation when it's not being delivered.
Recently Chewbacca landed at Star Tours – The Adventures Continue at Disney's Hollywood Studios in search of a SOLO rider with the skills to join him as co-pilot on a special surprise adventure! Watch Solo: A @StarWars Story in theaters this Friday! #HanSolo #WaltDisneyWorld pic.twitter.com/d0eq5SIgGS

— Walt Disney Studios (@DisneyStudios) May 23, 2018
Chewbacca made an appearance at Florida's Hollywood Studios looking for Solo riders to join him to celebrate Solo: A Star Wars Story, and the Disney Studios Twitter account shared this cute as a button video to celebrate it.
Lawrence Kasdan is an icon in the world of Star Wars, and his son Jonathan has joined him by co-writing Solo: A Star Wars Story. Jonathan released an "intro" to Solo via his Twitter account which is a personal look at his feelings about the movie and its making.
No, I understood why in the context of TFA it was cut. It was my job to decide if the dice still worked in my movie without that set up (I decided they did) or adjust/cut it.

— Rian Johnson (@rianjohnson) May 25, 2018
Rian Johnson's been on Twitter again, this time answering some questions about Han's gold dice which have become such a vital part of contemporary Star Wars lore. As many of us know, Johnson and J.J. Abrams conferred on parts of the The Force Awakens as they related to the The Last Jedi, but Rian revealed he felt like the gold dice worked without ever being referenced in Abrams' Episode VII.
Did you catch the Back to the Future reference in Solo: A Star Wars Story? Well there is one, and it's all to do with a little character called Needles... as Jon Kasdan confirmed in this tweet!
Collider sat down with Thandie Newton and Woody Harrelson, and caught what has to be one of the funniest and best interviews of the Solo: A Star Wars Story press season.