'Lost In London' Clip: Witness The Woody Harrelson Movie Shot And Broadcast Live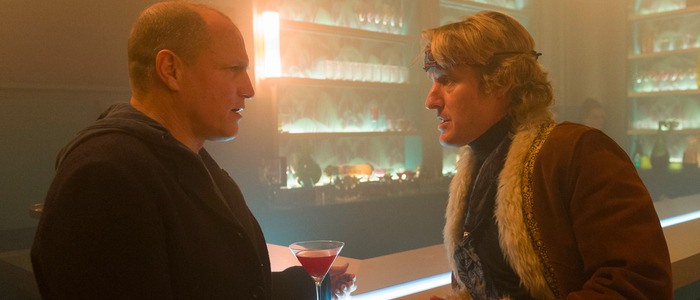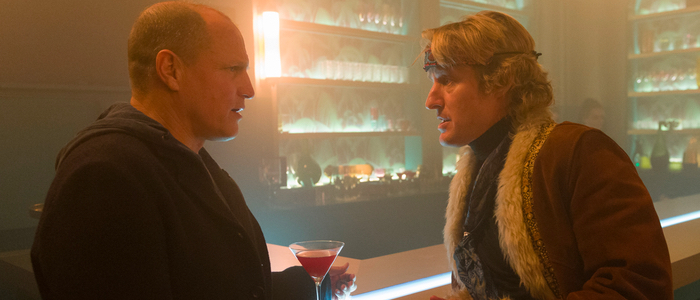 Lost In London is the very definition of an "experimental film." The movie, which stars Woody Harrelson, was both shot and broadcast live last year. You may have missed your chance to watch the movie live, but you can now view it on Digital HD and Hulu. And you can also watch a clip below.
Lost In London Clip
I regret not going to see Lost In London when it screened live last year. It seems like a truly once-in-a-lifetime experience, and even if the film ended up not being great, the concept – a live movie, being broadcast as it's being filmed – is so unique that it's too good to pass up. But pass it up I did, and now here I am, wishing I hadn't.
Watching the clip above, I'm impressed at how hectic everything seems. The camera never sits still, and star Woody Harrelson is constantly on the move...until he tries to hide by curling up into a ball and pulling his hoodie over his head. I don't entirely know what to make of this. The clip is...weird, and it doesn't give a sense of what the film is about. But the concept is unique enough that Lost In London might be worth checking out.
Harrelson wrote and directed the movie himself, based on an actual incident that happened to him. The writer-director-actor told Collider:
"The incident happened 2002, I couldn't get it out of my head as it happens when you have one of the worst nights of your life, and I kept thinking about it, but then I started shifting my thoughts and thinking, "You know, you look at this from another perspective, it's kind of funny." You know? And then I thought, "Man, I could make this into a comedy." Then I later started thinking, "Geez, you know, if I could just deal with that little gap where I finally fall asleep and I could make that work, I could actually shoot this in real time." That's how it all developed."
I wonder if Lost In London will be as effective viewed out of the live format. But if you're curious about checking the movie out, it's now available on Digital HD, and it's also currently streaming on Hulu.