'Karate Kid' Actor Martin Kove Joins 'Cobra Kai' Season 2 Cast As Series Regular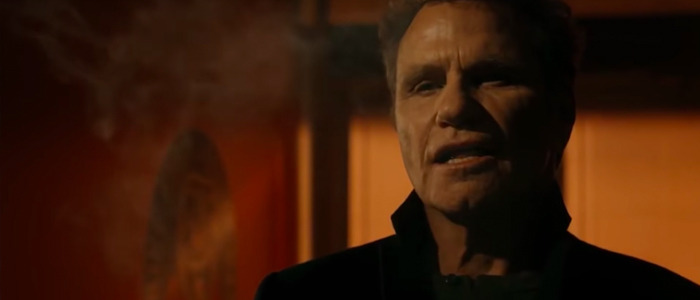 The ruthless and stoic John Kreese was one of the main villains in 1984's The Karate Kid, and 35 years later, actor Martin Kove will be reprising that role once again on the YouTube Red series Cobra Kai. A new report says Kove has officially joined the Cobra Kai season 2 cast as a series regular. Read more about his character below.
"Sweep the leg." It's not quite as famous as "wax on, wax off," but it's still a memorable quote from the original Karate Kid movie – and Kove was the one who uttered it.
Kove's Kleese – the leader the Cobra Kai dojo – proved to be a vicious, violent, racist dirtbag in 1986's The Karate Kid Part II, when he physically berates and abuses Johnny Lawrence (William Zabka) after Johnny lost the All Valley Tournament to Daniel LaRusso (Ralph Macchio).
Broke and now without any students to teach, Kreese resurfaced again in The Karate Kid Part III a few years later, holding a grudge against LaRusso and Mr. Miyagi and enlisting a former army pal to enact revenge upon them. Thought dead, Kreese popped up in the final minutes of season one of Cobra Kai, shocking Johnny and telling him that the real story of Cobra Kai has only just begun.
We don't know exactly what grand plans Kreese has in mind for his old dojo in season 2. With Mr. Miyagi out of the picture, will be directly go after Daniel LaRusso, who he likely believes is responsible for ruining his life? We're not sure, but it's a good bet that he won't be a good influence on Johnny Lawrence moving forward. Old habits die hard, after all.
Cobra Kai season 2 is set to hit YouTube Red sometime in 2019.