'Incredibles 2' Shows Off More Of The Wannabe Supers, Plus See Some New Character Posters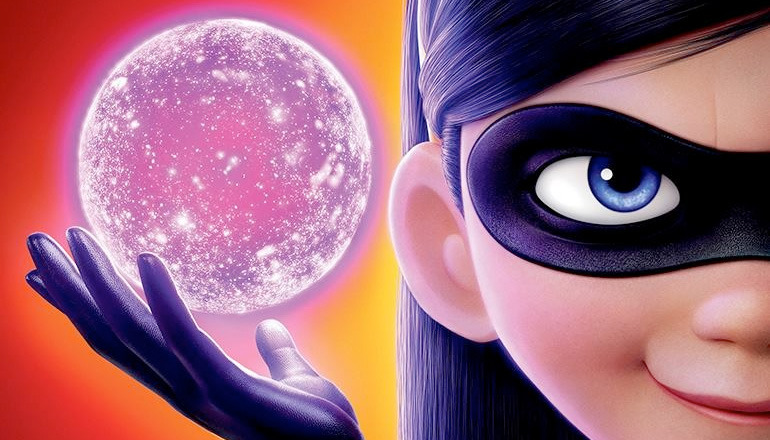 Disney is already having a huge summer thanks to the record-smashing success of Avengers: Infinity War from Marvel Studios and that will likely continue with millions more being raked in thanks to Solo: A Star Wars Story this weekend. But next month, Disney will finally have one of their more family friendly adventures hitting the big screen, and it's something audiences have been wanting to see for 14 years.
Incredibles 2 rounds up the superhero family from Pixar's hit animated adventure that debuted in 2004. But this time, the Incredibles and their buddy Frozone aren't the only superheroes on the scene. There are the new wannaabe supers that we've heard a bit about, and a new promo video for Incredibles 2 shows off more of them. Plus, there's a new batch of international character posters you can check out too.
Incredibles 2 Wannabe Supers Promo Video
The above video features Sophia Bush talking about her new character Voyd. She's one of the new wannabe supers who can create portals and transport things through them. She's also a bit of an Elastigirl fangirl, and she maybe aims to please her a little too much. Bush also takes the time to introduce a few of the other wannabe supers from the movie, but if you want a full rundown of who they are, you can check out our previous article about them over here.
Otherwise, the rest of the video features some of the other TV spots and teases that have been making their way around the web, each featuring new footage from Incredibles 2. However, much of the footage continues to keep the villain known as the Screen Slaver under wraps. Of course, if you want to know everything we've figured out about this villain, including some speculation on our part, you can head over here (but beware of possible spoilers).
Anyway, here are some international posters featuring everyone's favorite superhero family:
Helen (voice of Holly Hunter) is called on to lead a campaign to bring Supers back, while Bob (voice of Craig T. Nelson) navigates the day-to-day heroics of "normal" life at home with Violet (voice of Sarah Vowell), Dash (voice of Huck Milner) and baby Jack-Jack—whose superpowers are about to be discovered. Their mission is derailed, however, when a new villain emerges with a brilliant and dangerous plot that threatens everything. But the Parrs don't shy away from a challenge, especially with Frozone (voice of Samuel L. Jackson) by their side. That's what makes this family so Incredible.
Incredibles 2 arrives on June 15, 2018.