'Mudbound' Director Dee Rees Returns To Netflix With 'The Last Thing He Wanted'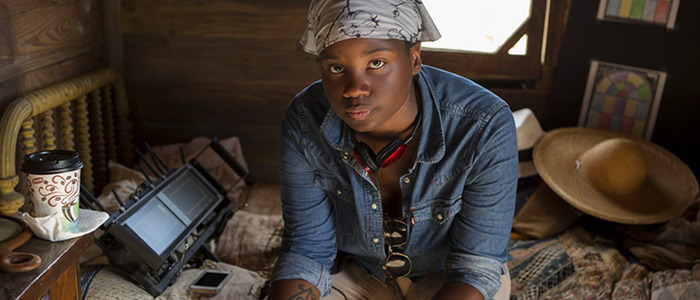 Mudbound director Dee Rees is headed back to Netflix with her new film. Rees will adapt Joan Didion's book The Last Thing He Wanted for the streaming platform, with Anne Hathaway set to star.
Dee Rees' Mudbound was one of the best films of last year, so the more movies she makes, the better off we'll all be. Rees is reuniting with Mudbound distributor Netflix for her next film – The Last Thing He Wanted. The film is based on Joan Didion's 1996 novel about "hardscrabble journalist Elena McMahon who finds herself on dangerous ground as the Iran Contra Affair's arms for drugs plot reaches its tipping point." Anne Hathaway is confirmed to star in the film, making Hathaway yet another big star to make the leap to Netflix. Who will head to Netflix next? Will it be you? Maybe!
Here's the full synopsis for Didion's book:
In her first novel in twelve years, the legendary author of Play It As It Lays and Slouching Toward Bethlehem trains her eye on the far frontiers of the Monroe Doctrine, where history dissolves into conspiracy (Dallas in 1963, Iran Contra in 1984), and fashions a moral thriller as hypnotic and provacative as any by Joseph Conrad or Graham Greene.
In that latter year Elena McMahon walks off the presidential campaign she has been covering for a major newspaper to do a favor for her father. Elena's father does deals. And it is while acting as his agent in one such deal—a deal that shortly goes spectacularly wrong—that she finds herself on an island where tourism has been superseded by arms dealing, covert action, and assassination. The Last Thing He Wanted is a tour de force—persuasive in its detail, dazzling in its ambiguities, enchanting in its style.
While Mudbound got a slight bump in promotion around Oscar season, it still suffered from the same problem that most Netflix movies suffer from: it got buried in the sea of original programming that makes up so much of Netflix's line-up now. I continue to be puzzled by Netflix's marketing strategy, or lack thereof – they have some genuinely great films, but the streaming platform does almost nothing to adequately promote them.  Hopefully they'll step up their game for Rees' latest effort.
Scott Stuber, head of Netflix's film group, said:
"Dee Rees is an incredibly talented filmmaker, who continues to make provocative and entertaining films. We are thrilled to continue our relationship with Dee and proud to have her part of the Netflix family."