Redbox Renting 4K Movies For Certain Titles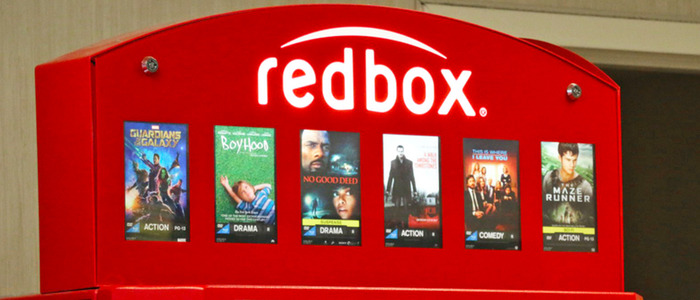 Do you still partake of physical media for movies – and have you made the leap to 4K? If so, Redbox has some good news: they're going to start renting 4K movies...but only for certain titles, and in certain markets.
With so many streaming options available, it can be easy to forget that Redbox is still out there renting out physical copies. But they are, and now they're trying to sweeten the pot. Per Variety, Redbox "is now offering 4K Ultra HD Blu-ray disc rentals — but it's starting with only four titles, available in limited quantities in just six U.S. markets."
Those 4 titles are:
Black Panther, a little Marvel movie you may have heard of from director Ryan Coogler.
The Commuter, Jaume Collet-Serra's latest "Liam Neeson kicks some ass" film.
The Martian, a Ridley Scott movie about Matt Damon growing potatoes in space.
The Matrix, the game-changing sci-fi flick from the Wachowskis.
These 4K titles will be available at 2,500 Redbox kiosks in New York City, Los Angeles, Seattle, Austin, Detroit, and Miami, and renting them will cost you $2.50 a pop, which is a bit more than the $1.75 charge for DVDs and the $2 rental fee for regular Blu-rays.
This is essentially a test-run for Redbox, as they plan to offer more 4K titles in the future, including Red Sparrow, Pacific Rim Uprising, and the new Tomb Raider movie that everyone already forgot about.
I suppose the question now is: do you care? While I remain a strong proponent of physical media, I also know that most people seem to be content with streaming their entertainment. Streaming quality has improved greatly over the years, but Blu-ray still looks better, and 4K looks even better than that. But it seems as if only a certain group of people actually care about that – they choose convenience over quality. As for the people who do prefer physical media to streaming, I feel like they tend to buy their physical media rather than rent it. (Redbox also offers On Demand titles, but that's still the beta stage.)
Redbox is counting on movie watchers wanting to rent 4K discs in addition to purchasing them, though, which is why they're rolling this idea out. "We wanted titles that would have high interest going forward — they're all action-related and incredibly visually stunning," said Redbox CEO Galen Smith. "As a consumer, I want to pay a slight premium to get the best possible experience."
Once the 4K titles begin to be rented, Redbox will "use the data it collects to calibrate inventory and distribution of 4K titles", so if this idea works out, you can expect even more 4K discs to appear in more and more Redbox kiosks.