This Week In Trailers: Studio 54, Home Shopper, Believer, Nossa Chape, Apostasy, Between Land And Sea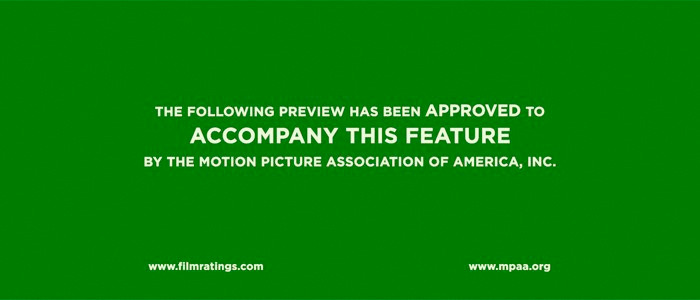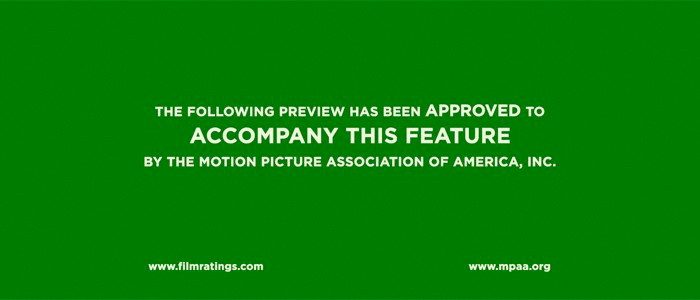 Trailers are an under-appreciated art form insofar that many times they're seen as vehicles for showing footage, explaining films away, or showing their hand about what moviegoers can expect. Foreign, domestic, independent, big budget: What better way to hone your skills as a thoughtful moviegoer than by deconstructing these little pieces of advertising?
This week we try and get past the velvet rope, speak out about how the Mormon Church treats its LGBTQ community, watch Armie Hammer shill, survive a disaster to battle another day on the pitch, hit the Irish waves, and try and find our place in the world after being booted out of it.
Forget the godawful 1998 movie from Mark Christopher this documentary ought to have been the result of wanting to tell the story of this historic nightclub. Sure you could watch the scintillating Behind the Music/VH1 made for cable version story, but this looks like the definitive version of the story. Plus, with enough distance of time now that it has been decades since the club was shut down it seems like this can offer a new perspective. Director Matt Tyrnauer, who created the documentaries Valentino: The Last Emperor and Citizen Jane: Battle for the City, looks uniquely poised to tell this story based on his previous work. Put on your best platforms and get ready to boogie.
Director Don Argott is uniquely qualified to tell an unconventional music documentary just for the work he did on the criminally underseen documentary, 2011's Last Days Here. Here, too, Argott is taking a different approach to a movie that isn't about the band so much as it is about grounding the narrative surrounding something important. It is examining how the Mormon Church treats its LGBTQ and how Imagine Dragons frontman, Dan Reynolds, has responded to what amounts to a crisis within his community. The trailer is tight, loses no time getting to the point, and leaves you feeling that there are still good people out there fighting the power.
This trailer is devastating. What makes director Dan Kokotajlo's movie one of those that end up being a must see once it comes out is just how effective it is at communicating the sublime. The trailer telegraphs everyone's inner conflict elegantly, and that manifestation into their final actions is what keeps your attention all the way through its runtime here. While it seems quiet and personal, it's a story that is all too real for those who struggle as a literal outcast from a world that no longer thinks they're worthy of God's grace.
Dev Patel only has 18 minutes, and this trailer has to hustle. Even though this feels like a very compressed 47 seconds, and it is, Patel still packs enough in here to gin up some intrigue. We have an unhappy housewife who is watching Armie Hammer give it his best Billy Mays, and we quickly understand her obsession with home shopping. What's to follow is cloudy but it's clear that with Patel and Hammer involved here that is reason enough to see how this short plays out.
There is just pure determination pumping through every frame in this trailer. Directors Jeff and Michael Zimbalist, who created 2010's The Two Escobars, along with co-director Julian Duque waste no time in establishing why we're gathered together to watch this seemingly obscure soccer team. What catapults this trailer even higher is just how straightforward they are with telegraphing the impact of what was an entire soccer team's demise. Even more, the decision to rebuild the team AND to have that team back the following year to face off in the very same event that the former team was supposed to compete in is just insane. Charged with emotion, with hope, with excitement, this is a sports documentary that needs some support.
This trailer is just a slice of life. Director Ross Whitaker isn't detailing the plight of the downtrodden or investigating the hidden lives of those who have no agency of their own. What he is here to show, though, is how if you're living in Ireland and want to catch some tasty waves the sea is going to make you work for it. A documentary like this is a delight because of how well it gives your eyes something to feast on as it feeds your soul to listen to surfers on the Emerald Isle on why they brave treacherous conditions. The answers, I'm sure, would echo what any surfer would tell you but I'm tickled just the same watching these guys get after it.
Nota bene: If you have any suggestions of trailers for possible inclusion in this column, even have a trailer of your own to pitch, please let me know by sending me a note at Christopher_Stipp@yahoo.com or look me up via Twitter at @Stipp
In case you missed them, here are the other trailers we covered at /Film this week: