'Won't You Be My Neighbor?' Trailer: The Documentary We All Need Arrives In June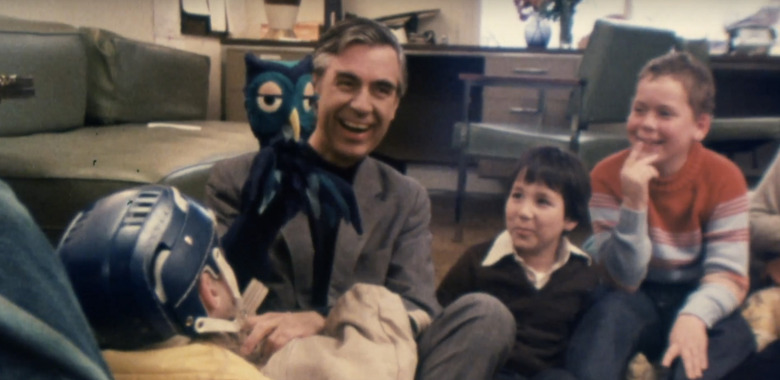 Summer is a big time for blockbuster action franchises to rake in truckloads of money for movie studios. But in-between all the loud explosions and bright colors, there are plenty of lower key offerings that deserve your attention. One of those movies is a documentary that has been praised endlessly since premiering at the Sundance Film Festival, profiling one of TV's most beloved talents.
Won't You Be My Neighbor? is a new documentary from director Morgan Neville (20 Feet from Stardom), and it focuses on Fred Rogers, the creator and host of the influential PBS television series Mr. Rogers' Neighborhood. The documentary chronicles the rise and passion of Fred Rogers as he aims to make the world a little less overwhelming for children.
Watch the Won't You Be My Neighbor Trailer
This trailer takes the time to include all sorts of praise from those who have been lucky enough to see this wonderful movie already. There are quotes from those who caught the movie at the Sundance Film Festival, as well as love from comedy director Judd Apatow. This movie will be a real crowd-pleaser that will bring smiles and tears of joy to your face.
In my review from Sundance, I wrote that this was "one of the most touching, tearful documentaries I've ever seen." It will pull at your heartstrings while also bringing peace to your mind. The documentary serves as a necessary reminder that there are some truly good people in this world. We may never have someone like Fred Rogers to look up to in the same way, but we were lucky enough to have him for the short time we did.
If you'd like to see more from Won't You Be My Neighbor, you can watch the first trailer over here. Otherwise, my full review from Sundance can be found right here. You won't want to miss this documentary when it arrives in theaters next month.
From Academy Award-winning filmmaker Morgan Neville (20 Feet from Stardom), Won't You Be My Neighbor? takes an intimate look at America's favorite neighbor: Mister Fred Rogers. A portrait of a man whom we all think we know, this emotional and moving film takes us beyond the zip-up cardigans and the land of make-believe, and into the heart of a creative genius who inspired generations of children with compassion and limitless imagination.
Won't You Be My Neighbor hits theaters on June 8, 2018.