'Luke Cage' Season 2 Clip: Harlem Has Questions For Luke Cage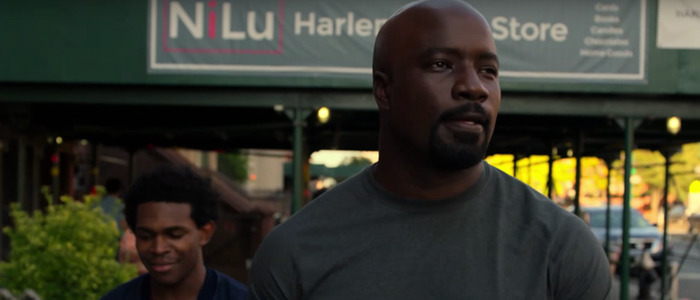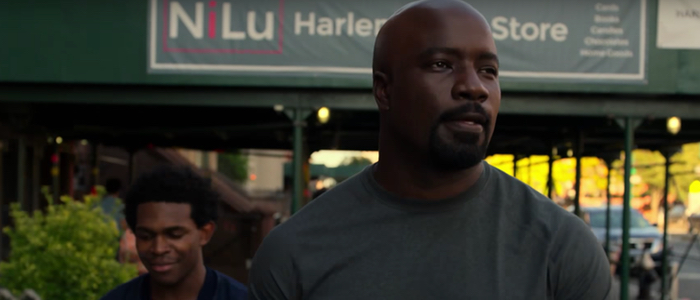 The Marvel Cinematic Universe might still be reeling from the events of Avengers: Infinity War, but it looks like business as usual for the Marvel Netflix universe. Luke Cage season 2 is fast-approaching, and in a new clip, we get to see Luke Cage dealing with some angry Harlem residents. Watch the Luke Cage season 2 clip below.
Luke Cage Season 2 Clip
Season 2 finds Luke Cage (Mike Colter) going up against new villain John McIver (Mustafa Shakir), AKA Bushmaster – a villain who appears to be just as tough, and just as bulletproof as Luke himself. Seeing Luke Cage – a super-strong superhero – get knocked down by someone else is clearly a shock to Luke's neighbors in Harlem, and in this clip, Luke is "harassed by angry neighbors who are starting to see the cracks in this unbreakable hero."
I thought Luke Cage season 1 was mostly good, but like every other Marvel Netflix show, it went on just a little too long. It also killed-off Mahershala Ali's memorable villain Cottonmouth way too soon – he should've lasted till the end of the season, at least. Still, I'm looking forward to season 2, mostly because Mike Colter makes for such a charismatic lead. However, I do wonder if Luke Cage season 2 is going to address the events of Avengers: Infinity War at all. Based on this clip, the answer is no. Will the Marvel Netflix shows be ignoring Infinity War? Or are they meant to take place before the events of Infinity War? We'll see.
In addition to Colter as Luke Cage and Mustafa Shakir as Bushmaster, Luke Cage season 2 features Rosario Dawson as Claire Temple, Simone Missick as Misty Knight, Alfre Woodard as Mariah Dillard AKA Black Mariah, and Theo Rossi as Hernan 'Shades' Alvarez. Gabrielle Dennis also appears. Excellent character actor Reg E. Cathey, who recently died, also appears in the season, playing Luke Cage's estranged father. Finn Jones will also be popping up as Iron Fist.
All 13 episodes of Marvel's Luke Cage Season 2 premiere exclusively on Netflix on June 22, 2018.
After clearing his name, Luke Cage has become a celebrity on the streets of Harlem with a reputation as bulletproof as his skin. But being so visible has only increased his need to protect the community and find the limits of who he can and can't save. With the rise of a formidable new foe, Luke is forced to confront the fine line that separates a hero from a villain.