Disney's 'Mulan' And 'Maleficent 2' Add New Cast Members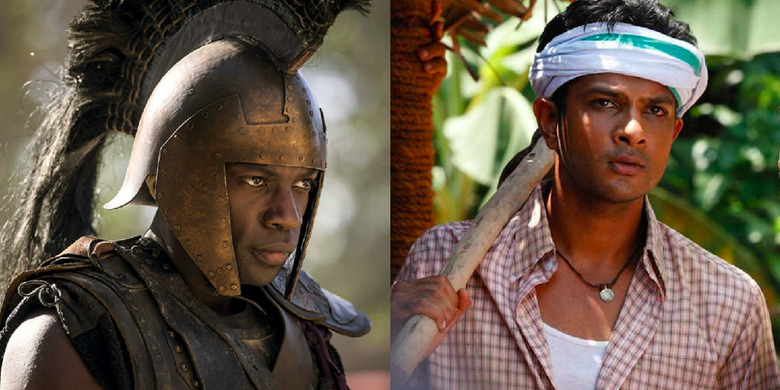 Disney's live-action adaptations of its beloved classics are adding even more cast members. The latest bit of Disney casting is for the upcoming Mulan and Maleficent 2, which each cast two strong character actors in supporting roles.
Mulan
The Mulan cast is shaping up to be one of Disney's most impressive ensembles yet. It would be difficult to top the already star-studded cast of Jet Li as the emperor, Donnie Yen as Mulan's mentor, Gong Li as the movie's villain, and Liu Yifei as the titular warrior, but Mulan keeps adding key talent.
Mulan has just cast Pitch Perfect and The Mindy Project actor Utkarsh Ambudkar in an unidentified role, according to The Hollywood Reporter. Marco Polo actor Ron Yuan joins him in fleshing out the cast of Niki Caro's adaptation of the 1998 animated film, itself an adaptation of a Chinese legend. Ambudkar's casting is interesting — he's the first actor not of Chinese descent to join Mulan, though he is of Indian descent. I wouldn't be surprised if Mulan, which follows the daughter of a soldier who takes her father's place in the war against the invading Huns, were to include characters from all over the Asian continent. The Huns were a nomadic tribe whose conquest stretched across Eurasia, so it wouldn't be far-fetched if characters from different regions of Asia were to appear (funnily, the Huns never really touched India, but that's neither here nor there).Mulan is scheduled to be released on March 27, 2020.
Maleficent 2
British actor David Gyasi has joined the cast of Maleficent 2, according to Deadline. He'll join returning cast members Angelina Jolie and Elle Fanning as well as new characters played by Michelle Pfeiffer and Ed Skrein.
Gyasi is probably best known for his roles in the Wachowskis' Cloud Atlas and Christopher Nolan's Interstellar. He is a dependable character actor, though we don't know what role he will be playing in Maleficent 2. With the lead villain role taken by Skrein, it's likely he'll play either an evil minion or a fairy tale creature.
Joachim Ronning is directing the sequel to the 2014 movie from a script by Jez Butterworth and Linda Woolverton.
Production on Maleficent 2 is set to start in 2018. No release date has yet been set.