Cool Stuff: 'Incredibles 2' Art Show Coming To Gallery Nucleus In June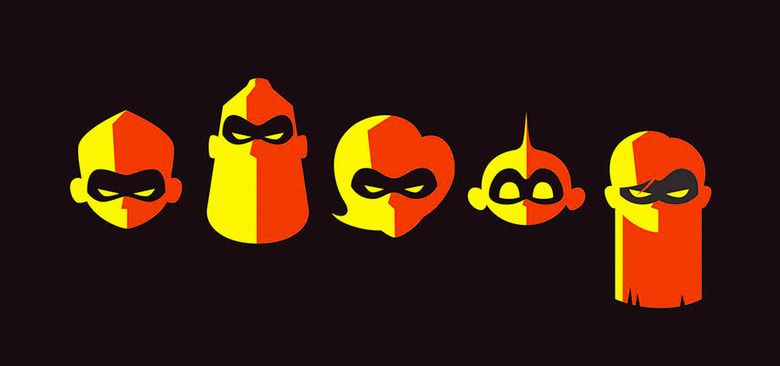 We're a few weeks way from Pixar Animation revealing their eagerly anticipated sequel to The Incredibles. The animated sequel arrives in June and to help celebrate the film's opening, Gallery Nucleus is teaming up with Pixar, Disney Fine Art, Cyclops Print Works, and Oh My Disney! for an Incredibles 2 art show honoring the superhero family. Check out some of the advance pieces released for the art show below.
Gallery Nucleus Incredibles 2 Art Show
Eric Tan is behind some of the Incredibles 2 artwork, including the two minimalist pieces above featuring Mr. Incredible and Elastigirl. Both of these pieces are 18x24 inches with an edition of 100. However, the Eric Tan piece that we really want to get our hands on is this one:
This particular illustration seems to be inspired by a concept art drawing that supervising animator Tony Fucile mocked up to craft the basic shapes of The Incredibles. As you can see, these faces are pretty simplistic, using only a handful of seemingly abstract shapes to make up the heads and faces of Mr. Incredible, Elastigirl, Dash, Violet and Jack-Jack. The drawing that inspired it is even more simplistic: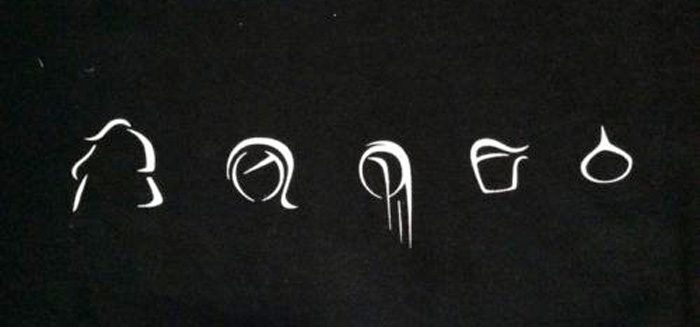 Brad Bird specifically told Tony Fucile to save this drawing from the first Incredibles so they could save it in the archives. It even became a Pixar exclusive shirt all those years ago. And it's honored by Eric Tan in this illustration. The print above measures 14x28 inches and there will be 150 of them available.
Otherwise, here are two more pieces that will be available at the Gallery Nucleus Incredibles 2 art show:
The one on the left is by Bryan Mon. It measures 18x24 inches and has an edition of 200 while the one on the right doesn't have an artist listed, but measures 24x36 inches and has an edition of 200.
All of these prints and a total of over 50 new pieces will be on display at the Gallery Nucleus show opening on June 2 and lasting until July 1. The doors will open at 7pm the first night with select artists in attendance.
If you can't make it over to Gallery Nucleus, the collection of new Incredibles 2 pieces and select prints available for purchase will be revealed on Sunday, June 3. We'll be sure to post some of our favorites once the show is online.