George R.R. Martin Developing 'Ice Dragon' Film At WB, Laughing At Those Hoping To Ever Read 'The Winds Of Winter'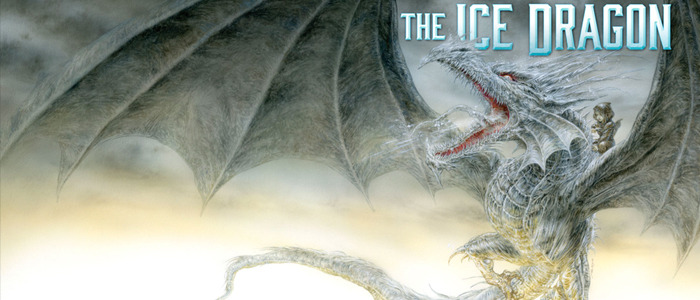 We're never going to get to read The Winds of Winter, are we?
George R.R. Martin, the author of the acclaimed A Song of Ice and Fire fantasy novels on which HBO's Game of Thrones is based, has seemingly found every excuse not to finish the next novel in that series and has instead been attaching himself to a variety of entertainment projects that pull him away from his writing desk. Now we can add a new one to the pile: a report says Martin is producing an animated movie adaptation of his children's novel The Ice Dragon for Warner Bros. Animation.
A George R.R. Martin Ice Dragon Movie is Coming
Like winter in the fictional world of Westeros, a George R.R. Martin Ice Dragon movie is coming. Deadline reports that Martin is getting into animation for the first time, producing an animated version of the story for Warner Bros. Animation, the same company that made films like The LEGO Movie, Teen Titans Go! To The Movies, and Storks.
Here's the synopsis of the book from Amazon:
In the world of A Song of Ice and Fire the ice dragon was a creature of legend and fear, for no man had ever tamed one. When it flew overhead, it left in its wake desolate cold and frozen land. But Adara was not afraid. For Adara was a winter child, born during the worst freeze that anyone, even the Old Ones, could remember.
Adara could not remember the first time she had seen the ice dragon. It seemed that it had always been in her life, glimpsed from afar as she played in the frigid snow long after the other children had fled the cold. In her fourth year she touched it, and in her fifth year she rode upon its broad, chilled back for the first time. Then, in her seventh year, on a calm summer day, fiery dragons from the North swooped down upon the peaceful farm that was Adara's home. And only a winter child?and the ice dragon who loved her?could save her world from utter destruction.
But though that description of The Ice Dragon implies that it takes place in Westeros and obviously features, um, dragons, it's not actually set in the same world where the Game of Thrones saga takes place. The book was written as a short story in 1980, well before A Game of Thrones (which was first published in 1996), and was later repackaged into a children's book in 2007. Martin himself specifically said in a comment on his now-abandoned LiveJournal page that the two properties were not set in the same universe. So don't expect any cameos from Game of Thrones characters to pop up in animated form in this film.
Meanwhile, Syfy is adapting Martin's Nightflyers into a TV series, and HBO's Game of Thrones returns for its final season in 2019. Still no word about who might write or direct The Ice Dragon movie, or when The Winds of Winter will be published, but at this point, I'm going to guess "never" for that last thing.