'Wildlife' Trailer: Paul Dano Directs Jake Gyllenhaal And Carey Mulligan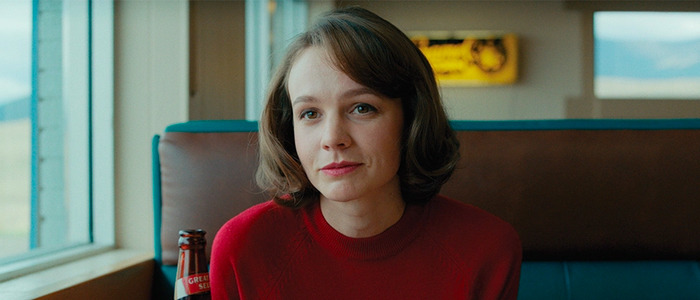 Actor Paul Dano makes his directorial debut with Wildlife, a new drama starring Jake Gyllenhaal and Carey Mulligan. The film is an adaptation of the Richard Ford novel of the same name. Watch the Wildlife trailer below.
Wildlife Trailer
Paul Dano already has an acclaimed acting career (remember when he starred in that farting corpse movie?), and now he's turning to directing. The actor makes his directorial debut with Wildlife, a film with a killer cast that includes Jake Gyllenhaal, Carey Mulligan, Bill Camp, Ex Oxenbould and Zoe Margaret Colletti. Dano co-wrote the script with Zoe Kazan.
"In Richard's book I saw myself and many others," Dano said when the project was first announced. "I have always wanted to make films — and have always known I would make films about family. I couldn't be happier to have such beautiful collaborators like Carey and Jake leading the way."
This looks visually stunning – Dano and cinematographer Diego García seem to have captured a faded color palette that makes the film resemble a faded old photograph straight out of the 1960s, when the film is set. Wildlife premiered at the Sundance Film Festival, where it earned rave-reviews (it's currently sitting at 100% on Rotten Tomatoes). The bulk of the reviews single-out Mulligan's performance, calling it one of the best of her career.
"I've worked on jobs in the past where we've filmed stuff that it's in the original script or book — where the character misbehaves in a way that isn't perfect and isn't model woman—and that's never made its way to the final cut," Mulligan said. "I've asked why and they've said, 'Well the audience really doesn't like it when she's nasty. They really don't like it when she's mean.' I think it's so ridiculous, and you can't see a full person until you see their failures...That's what I liked about [this character]; there's failures throughout in what she's doing, but hopefully you still feel empathy for her, and her family still love her in spite of it. That felt very real to me."
Mulligan plays "Jeanette, a complex woman whose self-determination and self-involvement disrupts the values and expectations of a 1960s nuclear family."
Ed Oxenbould plays Joe, the son of "Jeanette and Jerry (Jake Gyllenhaal)—a housewife and a golf pro—in a small town in 1960s Montana. Nearby, an uncontrolled forest fire rages close to the Canadian border, and when Jerry loses his job—and his sense of purpose—he decides to join the cause of fighting the fire, leaving his wife and son to fend for themselves. Suddenly forced into the role of an adult, Joe witnesses his mother's struggle as she tries to keep her head above water. "
Wildlife opens on October 19, 2018.